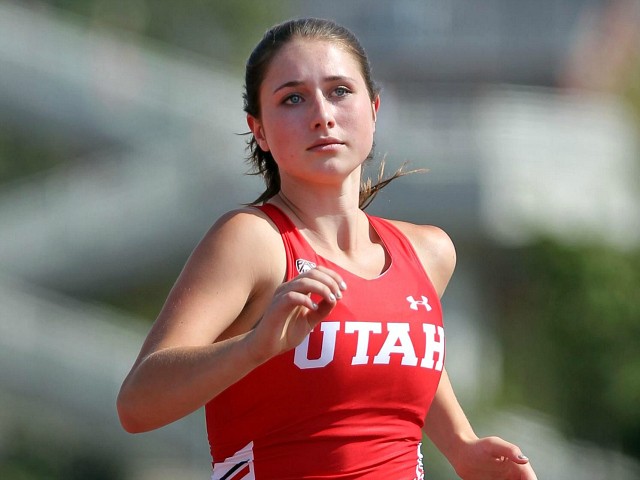 A University of Utah student athlete was allegedly shot dead on campus Monday evening by her ex-boyfriend before he shot himself.
Authorities found Lauren McCluskey, 21, of Pullman, Washington, dead in the backseat of a car parked in her dorm's parking lot at the University of Utah after she allegedly got into a dispute with Melvin Rowland, a 37-year-old sex offender who lied about his age, name, and criminal history.
The 21-year-old student athlete broke up with Rowland one month into dating him on October 9 after she reportedly figured out his real identity and criminal history. McClusky reported Rowland, who had served jail time for attempted sexual abuse of a minor, to campus police for harassing her.
But the ex-boyfriend did not take kindly to being shunned. While McClusky was speaking on the phone with her mother Monday night after class, her bitter ex allegedly shot and killed her.
McCluskey's mother said she heard her daughter yell, "No, no, no!" before the phone went dead.
"I thought she might have been in a car accident. That was the last I heard from her. My husband called 911. I kept the line open and in a few minutes, a young woman picked up the phone and said all of Lauren's things were on the ground," McCluskey's mother said in a statement Tuesday.
University of Utah Police Lt. Brian Wahlin said officials placed the University of Utah on lockdown after hearing reports of the shooting at 9 p.m. Monday.
Authorities identified Rowland as the shooting suspect at 12:01 a.m. They allegedly saw him fleeing the Medical Towers dorm at the time of the shooting.
Police later found him dead from a self-inflicted gunshot wound inside the Trinity AME Church.
"They chased him to this location, where they found that he had forced entry into the church. After clearing the building, they found our suspect deceased in a room in the church, suffering from a self-inflicted gunshot wound," Wahlin told ABC News.
The university announced McCluskey's death on the school website and on social media Monday evening and canceled all Tuesday classes.
"It is with tremendous sadness that I share the news that Lauren McCluskey, an accomplished student athlete who came to the University of Utah from Pullman, Washington, was killed Monday night on our campus," University President Ruth V. Watkins said in a letter to the campus.
"Lauren was a highly regarded member of the university's track and field team and an outstanding scholar, a senior majoring in communication," she added.
A vigil will be held to honor McCluskey at 5 p.m. on Wednesday.
http://feedproxy.google.com/~r/breitbart/~3/l8NHNiz5GXA/