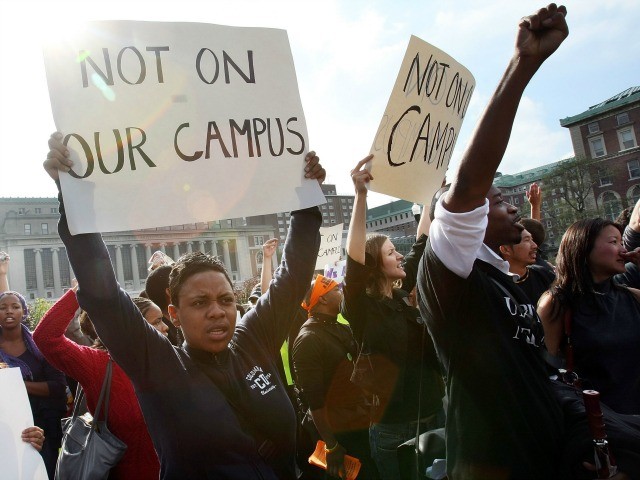 University of Michigan-Flint Professor Mark J. Perry has threatened to sue the student government for defamation after they accused him of "hate and bigotry" in a public statement.
Mark J. Perry, a professor at the University of Michigan-Flint and scholar at the American Enterprise Institute, threatened to sue a group of student senators who accused him of "hate and bigotry" in a public statement.
According to a report from The College Fix, Perry sparked a backlash on his campus when students learned that he had submitted a Title IX complaint against Wayne State University over its relationship with an organization called Black Girls Code, a non-profit that provides technology and coding education to African-American girls.
The student government at the University of Michigan-Flint published a statement concerning Perry's Title IX complaint. In the complaint, the students condemned Perry for his alleged attack on an organization that works to "empower young women of color, and encourages them to pursue STEM careers."
Our statement on the actions of Mark Perry. pic.twitter.com/z7ilwc2DaV

— SG at UM-Flint (@SGumflint) March 3, 2019
"It serves as a reminder to us that our work does not stop and end when a single issue has escaped the media's attention, but rather we must remain proactive in our work to eliminate forces of hate and bigotry as they continue to surface within our communities," they added.
In his response letter, Perry told the students that he is currently exploring various legal avenues to ensure that the students do not engage in defamation, libel, or slander.
"I will also be seeking legal counsel immediately to evaluate my legal options against your efforts that may involve an inaccurate misrepresentation of my position, and illegal defamation, libel, slander and character assassination," Perry wrote in the letter. "Please proceed with caution."
In another section of the letter, Perry defended his position. He argued that Title IX does not permit the university to support Black Girls Code, an organization that supports students based on their race and gender.
"Black Girls Code can legally hold their events at a public space, church, library, community center, hotel, etc.," Perry added in the letter. "It seems like your objection is to Title IX, and not to my request for consistent application of federal civil rights laws."
"I've been at this university longer than [the members of student government] have been alive" – since 1996 – "and I've never been defamed or had someone discredit me this way," Perry told The College Fix.
This isn't the first time that Perry has filed a Title IX complaint. Breitbart News reported in May 2018 that Perry had filed a Title IX complaint over 11 female-only programs at the The University of Michigan. Perry also highlighted a recent Stanford University policy that banned men from the gym at specific times during the week.
http://feedproxy.google.com/~r/breitbart/~3/uxsA4s6Jdhs/