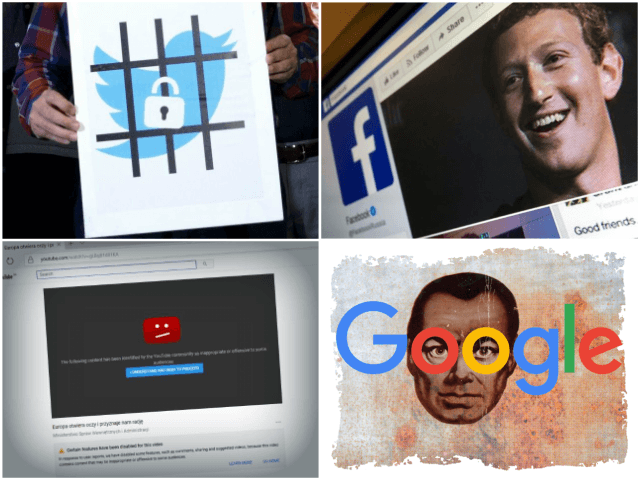 Professors and staff at several different universities are researching how they can contribute to Big Tech's censorship push, by means of developing a new system that can "flag" social media posts containing "prejudice."
Amid the recent banning of independent journalist Laura Loomer, and Iraq combat veteran and congressional candidate Jesse Kelly, among many others on Twitter, professors are researching how they can get involved in Big Tech's censorship push to "help curb abuse and harassment online."
Professors at the University of Buffalo and Arizona State University are researching the development of a new system for "automatically detecting prejudice in social media posts."
"The researchers developed a system for automatically detecting intergroup prejudice in social media messages using machine learning," states the University of Buffalo website, "The system can flag messages as having the potential to spread misinformation and ill will."
"The prejudice expressed publicly via social media is dangerous because those messages are likely to spread far more rapidly and broadly than private sharing," says assistant professor Haimonti Dutta of the University of Buffalo.
Dutta adds that users on social media oftentimes express prejudice without even realizing what they're doing.
"Users often express prejudice without thinking about how members of the other group would perceive their comments," says the professor.
What a lot of people are slowly realizing:

the internet brought about the demise of Left wing media dominance

But with social media platform bias, they were taking that information dissemination advantage back

The only thing that can stop this: competing platforms

— Buck Sexton (@BuckSexton) November 26, 2018
According to the university's website, Dutta is collaborating on the project with K. Hazel Kwon, an assistant professor in the Walter Cronkite School of Journalism and Mass Communication at Arizona State University, and H. Ragav Rao, the AT&T Distinguished Chair in Infrastructure Assurance and Security at the University of Texas at San Antonio College of Business.
Professor Dutta did not respond to Breitbart News' request for clarification as to how the term "prejudice" will be defined.
You can follow Alana Mastrangelo on Twitter at @ARmastrangelo and on Instagram.
http://feedproxy.google.com/~r/breitbart/~3/D7Aft98wx0k/