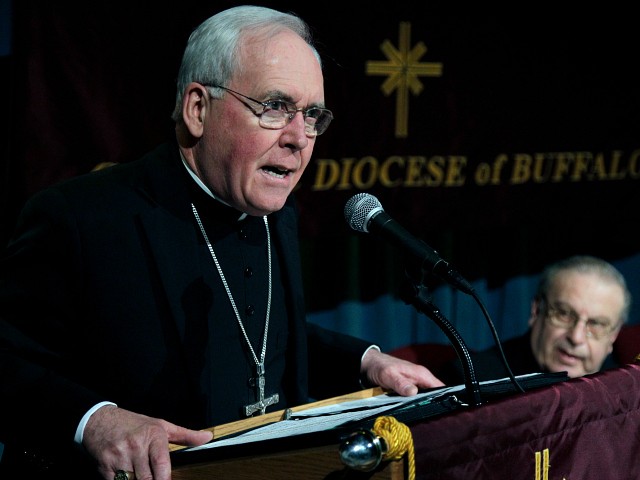 Documents obtained by CNN suggest Bishop Richard J. Malone of Buffalo, New York, protected sexual predators in the diocese.
Malone preemptively released a list of 42 priests who had resigned after allegations of child sexual abuse. But a newly discovered collection of diocese records put that number closer to 200. These "secret files," also known as "the Well," are confidential records and case files intended to be destroyed.
Some of these files were found in a binder kept in a closet beside a vacuum cleaner, allegedly a "300-page briefing book" provided to Malone by church attorneys when he assumed the role of Bishop in 2012. Subjects include "pending matters" in "anticipation of litigation" according to CNN, along with the names of dozens of potential offenders and reports made by their victims.
According to CNN, "the documents suggest Malone kept the names of alleged predator priests hidden from the public and knowingly allowed some of them to remain in active ministry." Malone now faces increasing pressure to resign his position. As of the time of this writing, nearly 5,000 people have signed a petition requesting his immediate withdrawal. Three members of staff have resigned their positions.
The findings come amidst an investigation into a history of widespread sexual abuses in the Pennsylvania dioceses of the Catholic Church. New York Attorney General Barbara D. Underwood announced an investigation by the Charities Bureau and issued civil subpoenas for all eight dioceses in her state.
Diocese Director of Communications Kathy Spangler told CNN that Bishop Malone only released the 42 names of priests "against whom we had substantiated allegations," — meaning more than one accusation of abuse — and that Malone has no intention of resigning his post. "There is much support for him to stay on and lead the Diocese through this storm to renewal and purification and a new beginning," she said.
http://feedproxy.google.com/~r/breitbart/~3/J4fV19VbfHA/