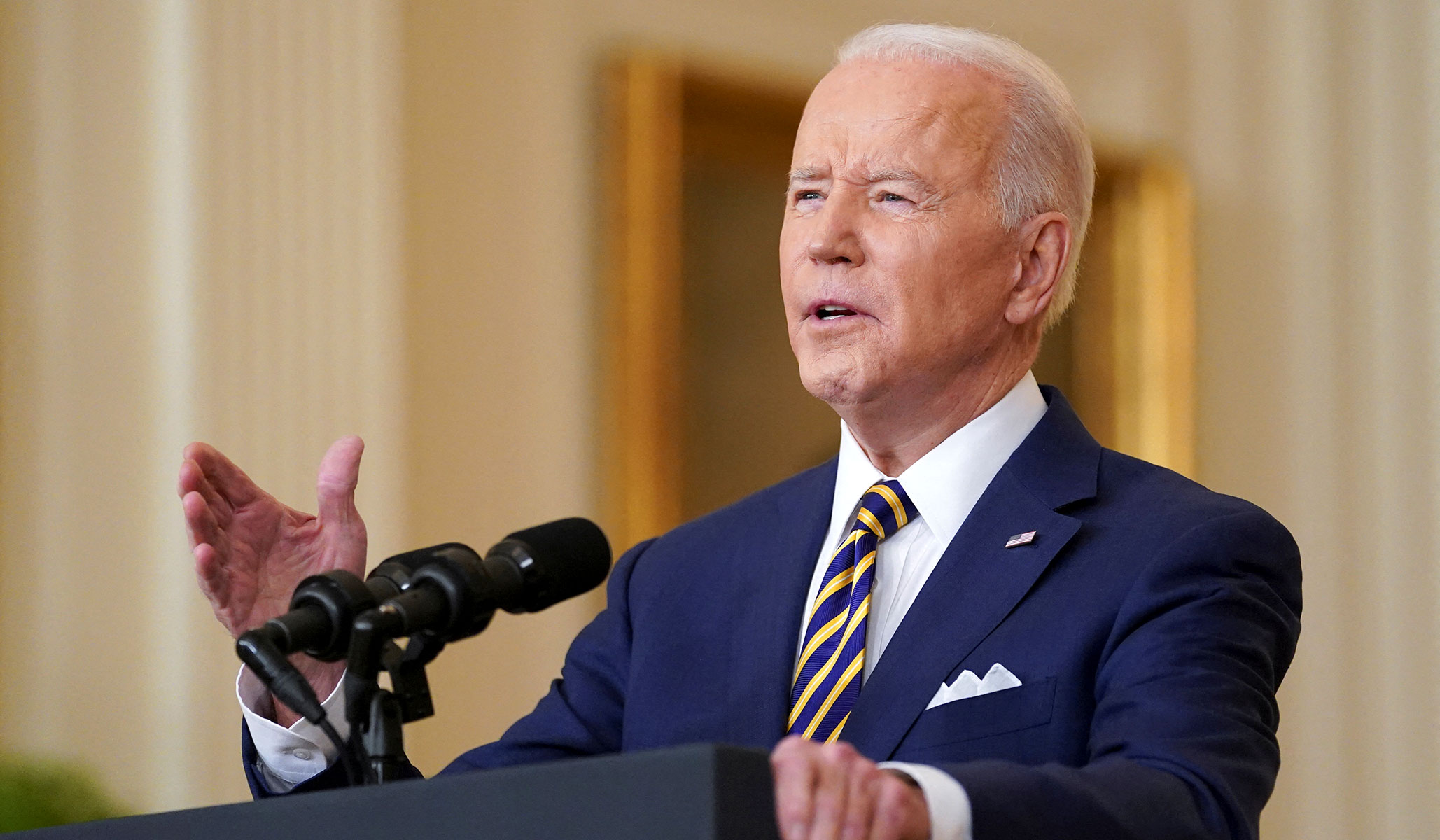 The Biden administration clearly doesn't understand how to create a credible deterrent. That takes strength, consistency, and a dash of ambiguity. Andrew brought up a similar sentiment today, highlighting the importance of the actual physical presence of American power:
Geopolitical power rests on a blend of economic and military strength and how it is used, but it can also be reinforced or subverted by, if you like, the theater of power. The latter is a game that Putin is currently playing very well, America, not so much.
As he pointed out, our signs of strength and ambiguity in Ukraine have been thrown out the window by moving the American embassy in Ukraine:
". . . closing the embassy in Kyiv was a mistake. Reducing its staffing to a bare minimum would have been the right thing to do. Shutting up shop altogether (even if many of the staff have merely decamped to Lviv) looked, however, too close to an act of pre-emptive surrender for comfort. That impression will have only been reinforced by the removal of classified material and the destruction or dismantling of equipment within the building. Given the decision to close the embassy, this may well have been the prudent thing to do, but, with memories of Saigon already revived by the debacle in Kabul, it's a shame that news of it got out."
When you zoom out from Ukraine, consistency is doomed as well. The news cycle may be distracted by Russia, but if you take a look at the rest of the world, the Biden administration's approach to rogue adversaries continues to be abysmal at best.
Russia is still meddling in Venezuela and Cuba.
Xi and Putin are "deepening back-to-back strategic cooperation."
Iran is still playing U.S. negotiators like a fiddle in Vienna, demanding that we not meet them halfway, but meet them all the way. In the meantime, they are still violating U.S. sanctions by shipping oil to and from Venezuela.
North Korea conducted its longest-range ballistic-missile test since 2017.
The Taliban, handed the keys by the Biden administration, is creating a humanitarian crisis in Afghanistan.
The list goes on.
So Biden can say whatever he wants about protecting NATO allies and "[responding] forcefully" to a Russian invasion (and I certainly hope he means it). But when you look at Ukraine and then zoom out to the rest of the world, Putin isn't — and probably shouldn't be — breaking a sweat.
https://www.nationalreview.com/corner/ukraine-sending-signals-zoomed-out/