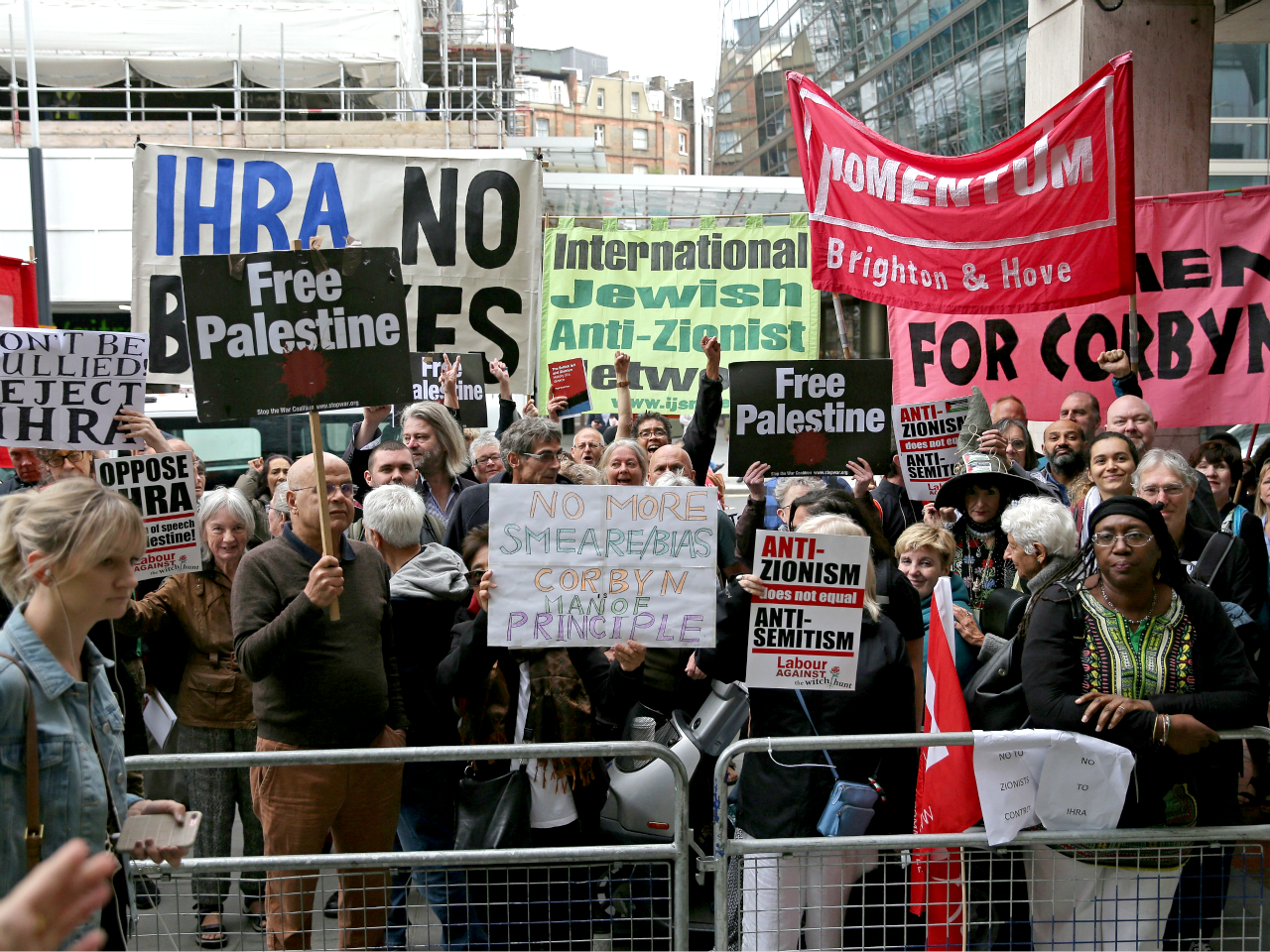 LONDON (AP) – British police have launched a criminal investigation into allegations of anti-Semitic hate crimes within the opposition Labour Party.
The Metropolitan Police said Friday that it is acting on a dossier of information given to London police chief Cressida Dick. A police spokesman says it was handed to her on Sept. 4 following an interview on LBC radio.
LBC had in its possession an internal Labour Party dossier that detailed 45 cases that involved social media postings by party members, including one posting that read: "We shall rid the Jews who are a cancer on us all."
The police statement says the person making the complaint "alleged that the documentation included evidence of anti-Semitic hate crimes. The contents have been examined by specialist officers. A criminal investigation has commenced into some of the allegations within the documentation."
Police say the force is seeking "early investigative advice" from the Crown Prosecution Service.
Dick told BBC radio there is evidence a crime may have been committed based on the material given to her.
"If somebody passes us material which they say amounts to a crime we have a duty to look at that and not just dismiss it," she said.
"We have been assessing some material that was passed to me, in a radio studio of all things, about two months ago and we are now investigating some of that material because it appears there may have been crime committed."
She said police prefer it if political parties "regulate themselves." Dick added that she hopes the matter can be dealt with quickly.
Police did not provide details about the possible hate crimes detailed in the dossier.
Labour Party leader Jeremy Corbyn has been dogged for the last two years by complaints about anti-Semitism within party ranks. He has said the party deplores all forms of racism.
Labour Party officials say the party has not been contacted by police but is ready to cooperate.
A party spokesman said the party has a "robust system for investigating complaints of alleged breaches of Labour Party rules by its members."
http://feedproxy.google.com/~r/breitbart/~3/7Me6jqCINPU/