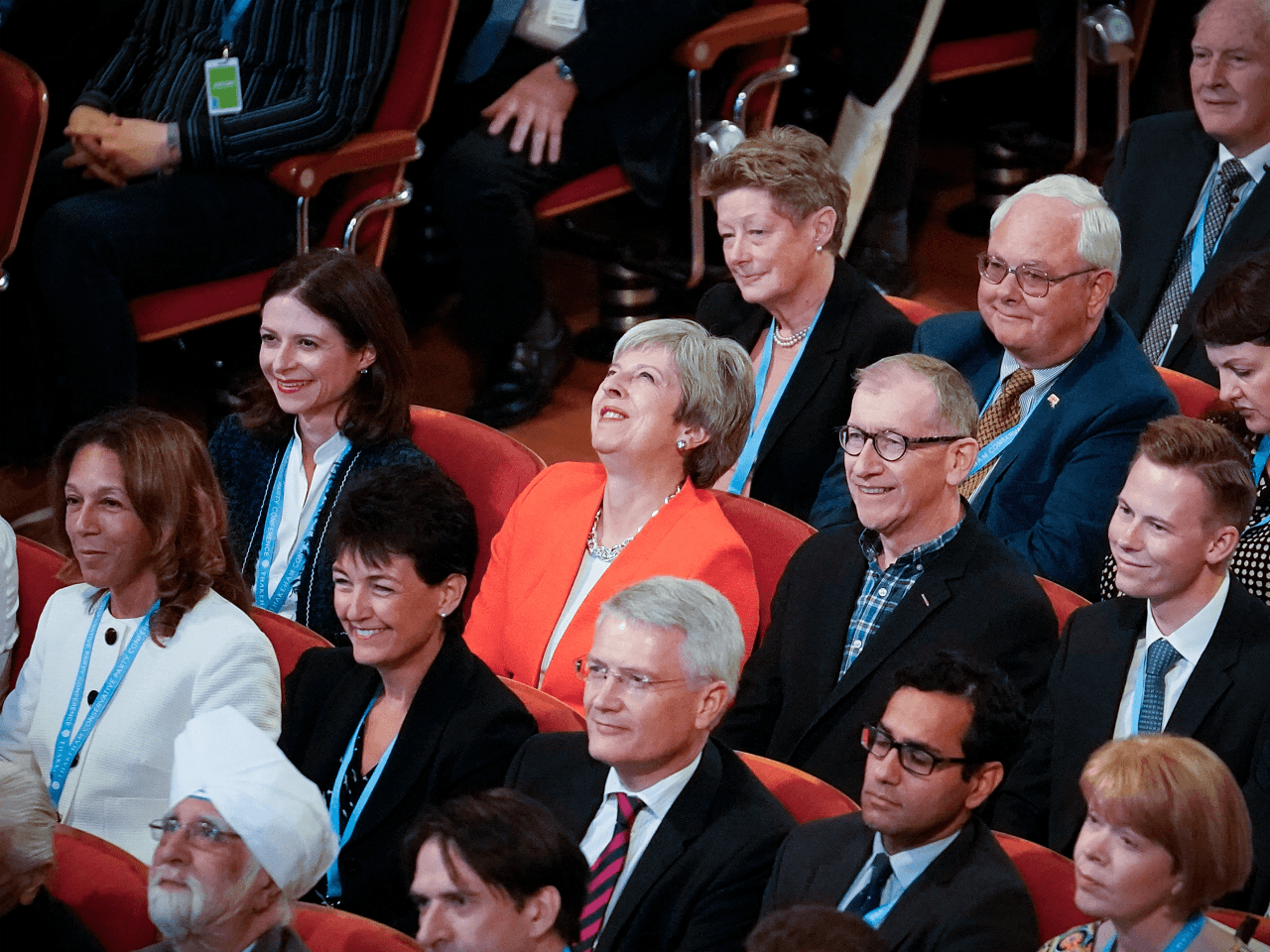 Tory donors are fearful that Theresa May believes she can fight the next general election, as figures from the left and right of the party move to block her from carrying on after Brexit.
The Prime Minister's conference speech on Wednesday was widely considered to be a comparatively solid performance within the party and could have convinced her aides she is ready to represent the Tories at another election, the donors fear, according to The Times.
Most ministers, MPs, and campaigners were careful not to call for her immediate departure at the party conference in Birmingham this week, but many prominent Leavers and Remainers want her to abandon her unpopular Brexit plan.
Ally of former Prime Minister David Cameron, Sir Oliver Letwin, said that Mrs May had the bureaucratic ability to deliver what he sees as an acceptable Brexit, but that she lacks the vision or policies to lead the Tories into another election.
"Her task is to take us through Brexit, make a success of it, come out the other side and then gracefully let somebody else – and God knows who – formulate a new platform with a new appeal that will carry us forward for the next 15 years and spare us from a Corbyn government," he told the Henley Literary Festival.
Meanwhile Brexiteer Andrea Leadsom, Leader of the House of Commons, refused to say on Peston's Politics on ITV whether Mrs May would remain in office beyond the departure from the EU next March.
Conservative MP James Duddridge says the Conservative conference has been a "disaster", and says Theresa May's refusal to "rip up Chequers" and Boris Johnson's "inspirational" speech yesterday are the reasons he's submitted a letter of no confidence in Theresa May pic.twitter.com/l6eXFJyOZd

— Sky News Politics (@SkyNewsPolitics) October 3, 2018
"That's all for the future," she said. "Politics is a short-term game, a week changes a lot."
Other ministers, according to The Times, have said they believe Mrs May would go before Brexit whilst downplaying the need for her to leave immediately after the divorce date in March.
Just hours before delivering her conference speech on Wednesday, Mrs May was rocked by another letter of no confidence from one of her MPs, with James Duddridge slamming her Chequers Brexit plan.
"I don't know any Conservative MPs that expect Theresa May to lead us into the next general election, and given that's the case, let's make the change now, and let's get someone who believes in Brexit delivering Brexit," he blasted.
A total of 48 letters from Conservative MPs need to be submitted before a vote of no confidence in the Prime Minister is triggered. Five have been made public so far.
Rees-Mogg Loses Patience with Theresa the Appeaser: 'She Is a Remainer Who Has Remained a Remainer' https://t.co/tFoQhRDWub

— Breitbart London (@BreitbartLondon) July 15, 2018
http://feedproxy.google.com/~r/breitbart/~3/CjYTqA–v_E/