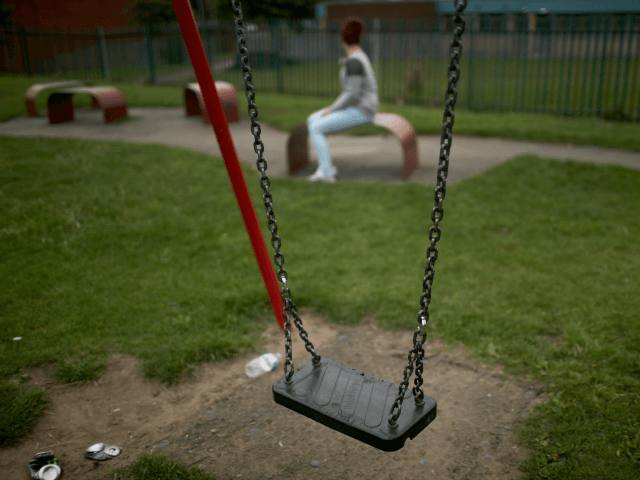 A victim of the Telford grooming gang has revealed she was forced to bring her child to see her rapist or be arrested.
The girl was targetted by the mostly Pakistani-heritage gang, which victimised up to a thousand mostly White British girls in the West Midlands Town, when she was just 14, and gave birth to her child when she was just 15 — and was forced to allow her rapist access.
"This has been happening for years and it's an absolute disgrace," the victim — named as "Alison" to protect her identity — told the Daily Mirror.
"I was forced to take my child to a contact centre to see my abuser, where I had to sit across from him. He wanted to hurt me by targeting the thing I loved most in the world," she said.
"It was just another way of trying to control me. Despite the fact I'd repeatedly tried to tell police and social services what was going on, the court allowed him to see my child.
"I was told I would be held in contempt and arrested if I didn't take him to the contact centre," she said.
"They made me feel like I was the one in the wrong. I was terrified I'd go to jail.
"The whole thing was extremely traumatic. It gave my child nightmares for years.
"It seems like the rights of victims always come second to the rights of perpetrators.The system re-traumatises victims like me. It allows for further emotional abuse."
The Times: 'Jailed rapist given chance to see his victim's child'.

Rotherham council have offered convicted rapist access to my son.

This is happening all over the UK and must stop! An investigation and change in law is needed. https://t.co/dxSnGt29Is pic.twitter.com/7nJ1jnvJGN

— Sammy Woodhouse (@sammywoodhouse1) November 27, 2018
"Alison" spoke to the newspaper after Sammy Woodhouse, a victim of the Rotherham grooming ring, went public to reveal that the council had approached her rapist in prison to invite him to seek access to her child, born when she was just 15.
"This isn't just happening to me. This is happening to people all over the country. It's wrong and it's got to stop," said the young woman, who is exposing herself to public scrutiny in order to campaign for a change in the law so absuers cannot gain access to children conceived through rape.
"Children are being removed [from victims], given to rapists, murderers, for their family to have access. Rape victims are also having to go to support centres to share access, to see the men that raped them," she revealed.
"I'm asking the public to join the campaign. People — women and children — are being put at direct risk," she pleaded.
UK Grooming Gangs: Majority of Telford Sex Abuse Referrals Involved Children Under 15
https://t.co/YG8PJizhZe

— Breitbart London (@BreitbartLondon) September 6, 2018
Follow Jack Montgomery on Twitter:

 @JackBMontgomery
Follow Breitbart London on Facebook:

 Breitbart London
http://feedproxy.google.com/~r/breitbart/~3/asu0ohI8Jow/