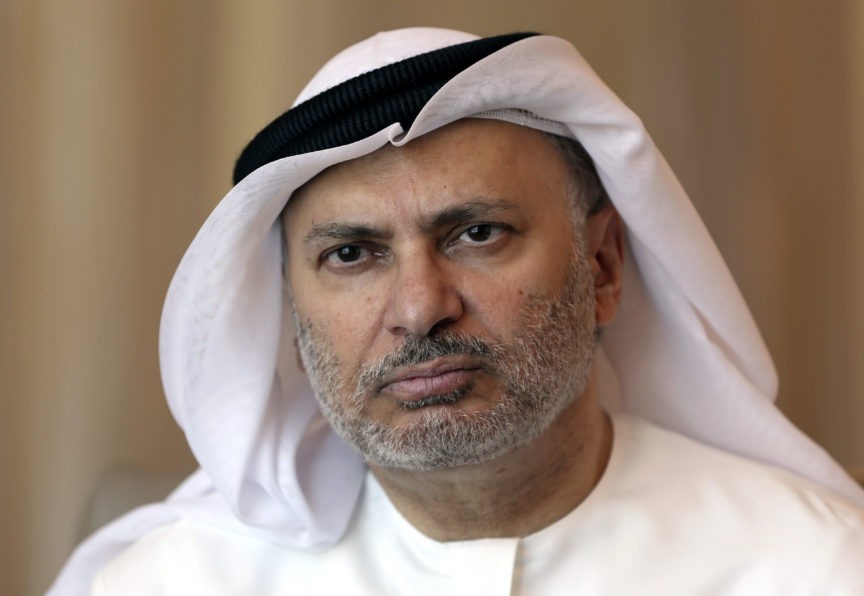 TEL AVIV – The United Arab Emirates (UAE) Foreign Minister Anwar Gargash on Saturday said that Iran's "aggressive policies" were "largely responsible" for the U.S. decision to reimpose sanctions against Tehran, Reuters reported. 
The U.S. has demanded that Iran end its support for terror proxies in Syria and stop its nuclear and ballistic missile development in order to see the sanctions lifted.
Secretary of State Mike Pompeo said the sanctions are "aimed at fundamentally altering the behavior of the Islamic Republic of Iran."
France, Germany, Britain and the European Union condemned the U.S. move, issuing a joint statement that pledged to protect European companies involved in "legitimate" business dealings with Tehran.
In a nod to the tagline of the popular TV series Game of Thrones, Trump tweeted a picture of himself surrounded by fog with the phrase "Sanctions are Coming, November 5."
— Donald J. Trump (@realDonaldTrump) November 2, 2018
The sanctions will impact countries that fail to stop importing Iranian oil as well as conduct business dealings with the rogue regime's financial institutions, banking sector and Iranian officials.
The timing of the new sanctions coincides with the anniversary of the 1979 raid on the US embassy in Tehran by Iranian revolutionaries.
On Sunday, the regime orchestrated a protest at the site of the former U.S. embassy in downtown Tehran with demonstrators setting U.S. and Israeli flags alight, as well as holding signs reading "Down with USA" and "Down with Israel."
http://feedproxy.google.com/~r/breitbart/~3/uA2rtTVGvZk/