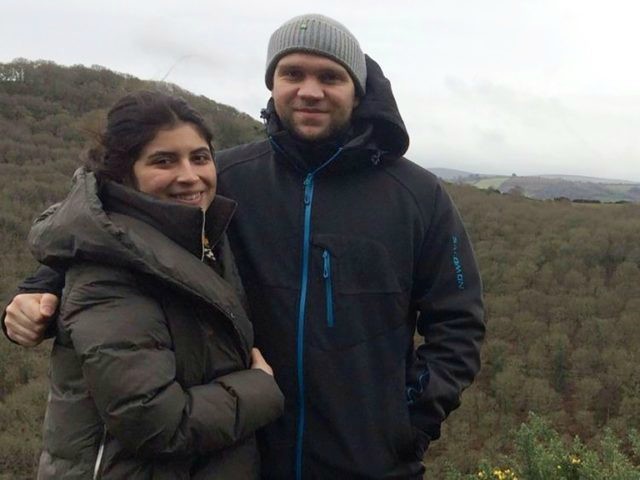 The United Arab Emirates is studying whether clemency can be granted to convicted British doctoral student Matthew Hedges who was sentenced on Thursday to life in prison for espionage.
UAE Ambassador Sulaiman Hamid Almazroui said the academic's family has requested clemency and the government is considering it.
He said the espionage case against the 31-year-old Mr. Hedges "was an extremely serious case" and that he had been convicted based on "compelling evidence" after a full and fair judicial process.
"The crimes Mr. Hedges was accused of are extremely serious. For the UAE, like all countries, protecting our national security must be our first priority," he added in a televised statement shown on BBC and Sky News in which he also defended the UAE's judiciary.
The ambassador denied claims that Mr. Hedges received only a brief court hearing before being convicted, adding the accused had proper legal representation in court.
The 31-year-old moved to the UAE to conduct research into Dubai's foreign and internal security policies after the Arab Spring revolutions in 2011.
The Gulf country arrested and charged him on May 5 with "spying for a foreign country, jeopardising the military, political and economic security of the state", UAE attorney general Hamad al-Shamsi said.
Mr. Hedges was granted temporary release on October 29 but was constantly monitored until Wednesday's court hearing, only his third since his arrest. He has repeatedly denied the charges, and his family members 
told
 the Independent the Durham University graduate student has now been sentenced without the aid of an attorney.
His wife, Daniela Tejada, said after meeting with British Foreign Secretary Jeremy Hunt on Thursday that she believes British authorities are working to free her husband.
"He (Hunt) has assured me that he and his team are doing everything in their power to get Matt free and return him home to me," she said. "This is not a fight I can win alone and I thank the Foreign Office and the British public for now standing up for one of their citizens."
An appeal may still be lodged by Mr. Hedges' family against the conviction. This must be done within 30 days.
The Associated Press contributed to this report.
Follow Simon Kent on Twitter:

Follow @SunSimonKent

or e-mail to: skent@breitbart.com



http://feedproxy.google.com/~r/breitbart/~3/DxdRzw4_mwU/