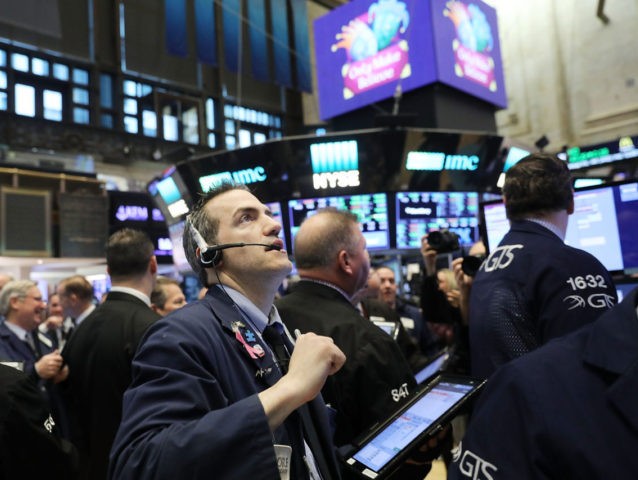 U.S. stocks jumped higher Tuesday, recovering more than they lost in the sell-off on Monday.
The Dow Jones Industrial Average soared 431.72 points, or 1.8%, The S&P 500 rose 1.6%. The technology-heavy Nasdaq Composite added 1.6%.
The rise was widespread. All 11 sectors of the S&P 500 climbed higher. Communications and energy were the best performing sectors.
Stocks have been volatile in recent weeks. The S&P briefly hit correction territory, defined as a decline of 10 percent or more from recent highs. After Tuesday's rally, the S&P is now down 8.5 percent from its peak.
Many analysts pointed to corporate earnings as fueling Tuesday's recovery. Less noted, although perhaps more important, was the decline in farm prices reported by the Department of Agriculture on Tuesday. Farm prices are a leading indicator of inflation. If prices levels fail to rise as expected, the Fed could slow its planned rate hikes.
http://feedproxy.google.com/~r/breitbart/~3/8A9MdiIyYDQ/