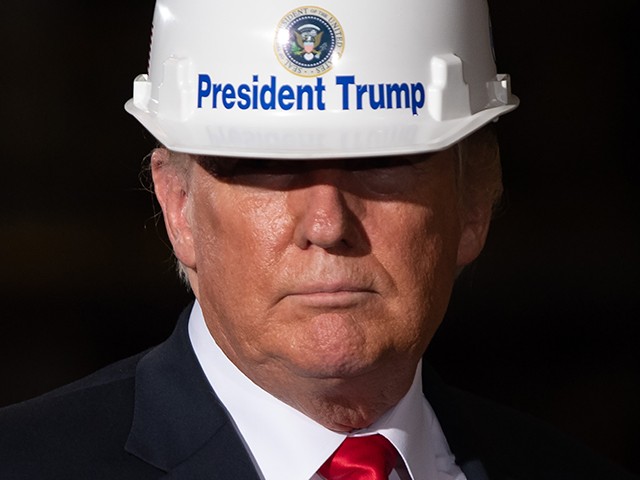 United States Steel said Monday it will resume construction of a furnace in Alabama, adding 1.6 million tons of steelmaking capacity and hundreds of jobs.
Construction on U.S. Steel's mill in Jefferson County, Alabama, was suspended in 2015 after China's overproduction caused a global steel glut that sent prices plummeting. The tariffs the Trump administration imposed last year have reduced the flow of foreign steel in the U.S. and allowed domestic makers to expand again.
U.S. Steel Chief Executive Officer David Burritt said in a statement:
Thanks to the President's strong trade actions and improved market conditions, support from the United Steelworkers and incentives from the State of Alabama and the Jefferson County Commission, we are excited to add EAF capabilities to our company's footprint and provide sustainable tubular solutions for our customers.
EAF refers to "election arc furnaces," which make steel from scrap metal instead of iron ore. They are considered more energy efficient than traditional blast furnaces and can be restarted once shut down. Older furnaces often had to be retired once they were shut down.
The Alabama plant will be the company's second major expansion following the imposition of steel tariffs. The company restarted two blast furnaces at its mill near St. Louis last year.
U.S. Steel said the electric furnace and related casting equipment will cost about $215 million and will add about 150 workers to the existing 750-person workforce.
The market for tubular steel is closely tied to the U.S. energy market because the products are used at oil and natural gas wells. The tariffs have cut foreign supply while a recovery in energy prices has boosted demand.
http://feedproxy.google.com/~r/breitbart/~3/Axw4NFKu74o/