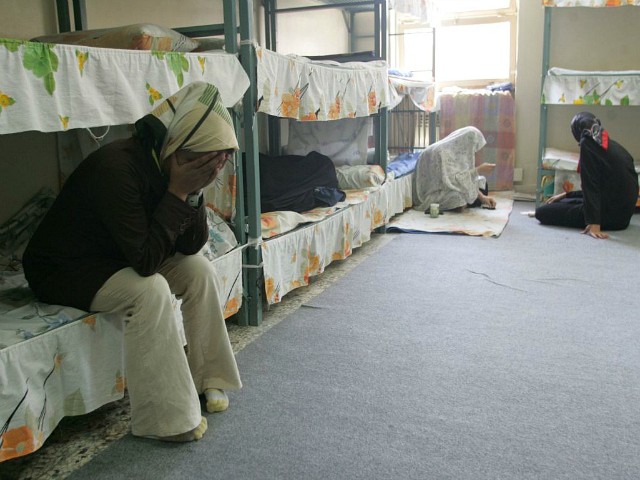 Gayle Machin, vice chairwoman of the United States Commission on International Religious Freedom (USCIRF), announced on Tuesday that she is "adopting" two prisoners in Iran as part of its Religious Prisoners of Conscience Project.
"The cases of Golrokh Ebrahimi Iraee and Mohammad Ali Taheri demonstrate Iran's complete disregard for human rights and its targeting of anyone who doesn't share the state's narrow interpretation of Islam," Manchin said in the press release about the development.
"I am personally committed to highlighting their plight whenever I can, as concrete examples of the Iranian regime's abysmal treatment of those who seek to exercise their fundamental right to freedom of thought, conscience, and religion," Manchin said.
On October 24, 2016, Iranian security forces stormed Iraee's home and took her to the brutal Evin Prison, "where she is currently incarcerated." The Iranian regime convicted Iraee for "insulting religion and spreading propaganda," sentencing her to six years' imprisonment.
Authorities cited an unpublished story Iraee wrote that was "deemed critical of the official policy of stoning women to death for adultery."
It has been seven years — October 30, 2011 — since Taheri was sentenced to 74 lashes, fined, and imprisoned for various charges, including "insulting religion." "A university professor and the founder of a spiritual movement, Mr. Taheri has been convicted repeatedly on various charges for his religious views and has been sentenced to death several times," according to USCIRF.  
Taheri is "serving a five-year prison term imposed in March 2018."
USCIRF has recommended that the United States Department of State continue to designate Iran as a "country of particular concern" under the International Religious Freedom Act for "engaging in systematic, ongoing, egregious violations of religious freedom every year since 2000."
For more information on Iran's human rights abuses, you can find USCIRF's 2018 annual report's chapter on Iran.
The spotlight on the Iranian regime's human rights and religious freedom abuses comes on the eve of a second round of sanctions against the Islamic regime the Trump administration will put in place on November 4.
As Breitbart News reported, Israeli Defense Minister Avigdor Liberman said the sanctions might not stop Iran from building a nuclear bomb but will reduce the regime's ability to finance terror in the Middle East and around the world.
Liberman stated, "the first round of US sanctions had a big impact on Iran" causing "inflation [and] reducing foreign investments."
"So the second round of sanctions will obviously have an even bigger impact," Liberman said. "The fact that Iran will not be able to fund terror" is crucial and will negatively impact "Hezbollah, Hamas, proxies in Yemen and proxies in Iraq."
Follow Penny Starr on Twitter.
http://feedproxy.google.com/~r/breitbart/~3/kyKU2PluJAA/