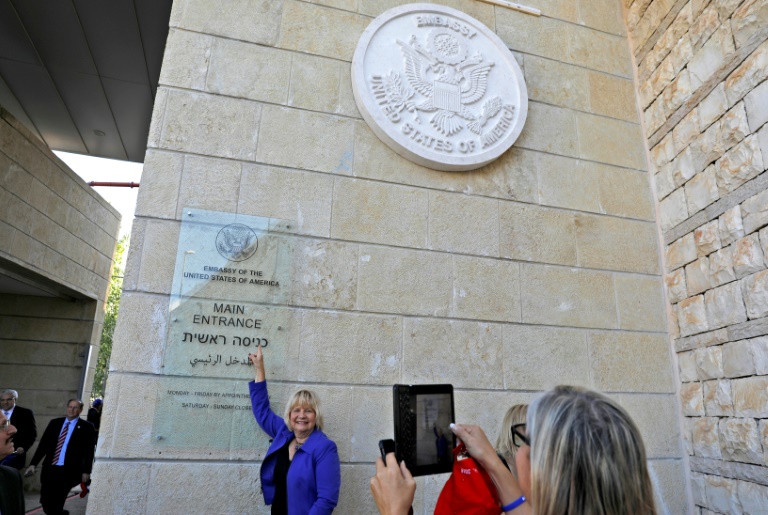 (AFP) WASHINGTON — The United States on Thursday offered a $5 million reward to find Al-Qaeda leader Khalid Batarfi, who urged worldwide attacks on Jews and Americans after Washington recognized Jerusalem as Israel's capital.
The Saudi-born Batarfi is a veteran of the jihadist fighters who backed the Taliban in Afghanistan and has become a senior leader of Al-Qaeda in the Arabian Peninsula, which the United States considers the global network's deadliest branch.
In a video released in January, Batarfi called US President Donald Trump's precedent-breaking declaration on Jerusalem "a declaration of a new Jewish-Crusader war" and called on Muslims to "rise and attack the Jews and the Americans everywhere."
"The Muslims inside the occupied land must kill every Jew, by running him over, or stabbing him, or by using against him any weapon, or by burning their homes," he said.
The US State Department said it was offering $5 million to anyone who could lead authorities to Batarfi or contribute to his arrest or prosecution.
The United States also raised from $5 million to $10 million the reward offered for Qasim al-Rimi, considered the emir of Al-Qaeda in the Arabian Peninsula.
He is already under US and UN sanctions after being linked to a deadly 2008 attack outside the US embassy in Yemen and for his alleged support to Umar Farouk Abdulmutallab, the so-called underwear bomber who unsuccessfully tried to blow up a US-bound flight on Christmas Day in 2009.
Formed by the 2009 merger of Al-Qaeda's Saudi and Yemen operations, Al-Qaeda in the Arabian Peninsula has carved out its own territory in war-battered Yemen despite being frequently targeted by US drones.
http://feedproxy.google.com/~r/breitbart/~3/WBRkiDiBoR8/