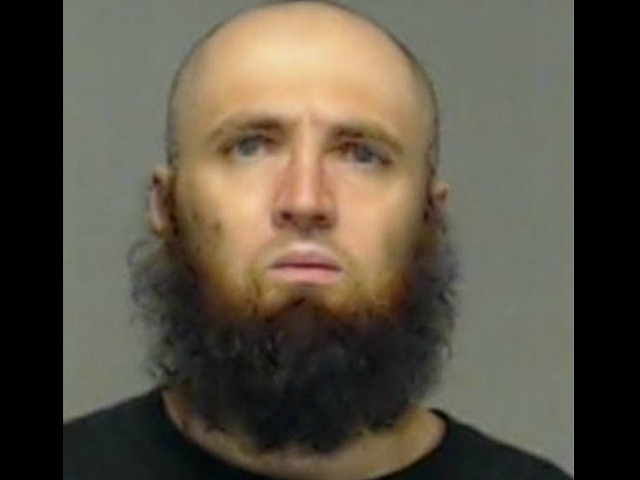 An American federal court convicted a Wisconsin man of trying to provide support to the Islamic State in Iraq and Syria (ISIS), the U.S. Department of Justice (DOJ) announced this week.
"On Oct. 5, 2016, Ludke and his coconspirator were traveling to the Texas/Mexico border in order to accomplish their plan to join ISIS (in Syria or Iraq), when law enforcement located and arrested them," DOJ revealed on Tuesday.
The Trump administration identified the defendant as 37-year-old Jason Michael Ludke of Milwaukee, noting that he "pled guilty to conspiring to provide material support or resources to the Islamic State of Iraq and Syria (ISIS)," on October 25.
Citing the plea agreement, DOJ noted:
Ludke and a co-conspirator agreed that they would travel through Mexico to Syria and Iraq in order to join ISIS and to work under its direction and control.

Ludke also recorded a video of himself pledging his allegiance to the leader of ISIS, Abu Bakr al-Baghdadi, and stating that he was ready to join ISIS. Ludke told an FBI Undercover Employee (UCE), who Ludke believed was assisting in the travel plans, that Ludke had training in jiu-jitsu and computers, which Ludke believed would benefit ISIS.

Ludke has prior convictions for child sexual assault and for making death threats against a federal judge.
At the time of his arrest, Ludke was reportedly already on probation and had cut the monitoring device from his ankle before traveling outside of Wisconsin.
WLUK-TV, a local Fox-affiliated television station in Green Bay, identified Ludke's co-defendant as 30-year-old Yosvany Padilla-Conde.
Ludke is facing a maximum of 20 years in prison and a $250,000 fine.
"This conviction demonstrates the United States' resolute commitment to protecting our country and combatting foreign terrorism," U.S. Attorney Matthew Krueger declared, according to DOJ. "Individuals like Ludke who seek to provide material support to ISIS will be held accountable."
Ludke's case is at least the second this year involving a Wisconsin native trying to lend support to ISIS.
In June, federal authorities charged Waheba Issa Dais of Cudahy, a 45-year-old mother of two, with "providing material support or resources" to ISIS after she "hacked social media accounts, including on Facebook, to recruit on behalf of the Islamic State terrorist group and to provide instruction on such terrorism basics as making explosives and biological weapons."
http://feedproxy.google.com/~r/breitbart/~3/FoQmVRnnNi0/