PIEDRAS NEGRAS, Coahuila – A team of cartel gunmen kidnapped a U.S. Army veteran, his sister, and her boyfriend in this Mexican border city. Coahuila state authorities recovered the body of one victim and rescued the two others. Officials transported the U.S. veteran and his sister to a Texas hospital where he is listed in serious condition.
The kidnapping took place on Friday night when a team of at least 20 gunmen riding in three SUVs stormed a home in the Infonavit neighborhood on a mission to kidnap 29-year-old U.S. Army Vet David Gutierrez, his sister, 28-year-old Sarai Gutierrez, and her boyfriend, 27-year-old Argenes Gonzalez. A witness to the kidnapping told authorities that the gunmen also stole a 2010 Jeep Cherokee and a 2018 Toyota Tundra.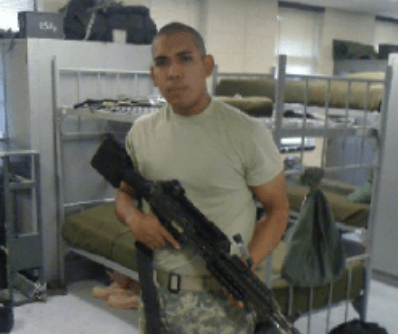 By Saturday early morning, Coahuila State Investigators located the three victims and arrested two suspected kidnappers, a news release revealed. Gutierrez and his sister were being held in a stash house in the El Moral rural community. Two gunmen guarded the stash house. By the time authorities arrived at the house, the attackers already tortured and executed Gonzalez.
Officials moved Gutierrez and his sister to Eagle Pass where he is being treated for injuries related to having been tortured. He also suffered a gunshot wound. The woman did not sustain any serious physical injuries.
Authorities have not established a motive for the kidnapping and murder. It remains unclear if Gonzalez or Gutierrez had ties to criminal activity.
Editor's Note: Breitbart Texas traveled to the Mexican States of Tamaulipas, Coahuila, and Nuevo León to recruit citizen journalists willing to risk their lives and expose the cartels silencing their communities.  The writers would face certain death at the hands of the various cartels that operate in those areas including the Gulf Cartel and Los Zetas if a pseudonym were not used. Breitbart Texas' Cartel Chronicles are published in both English and in their original Spanish. This article was written by "J.M. Martinez" from Coahuila.
http://feedproxy.google.com/~r/breitbart/~3/ABsgrRpgwq0/