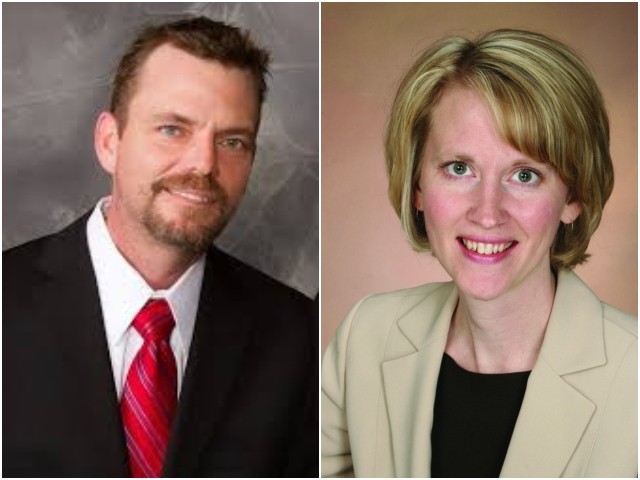 Two Republican candidates running for office in Minnesota were reportedly assaulted in two incidents on the campaign trail this weekend.
Police are currently investigating the assaults on the candidates, who are both running campaigns for the Minnesota State House, after they each said during the weekend that they were attacked.
Minnesota State Rep. Sarah Anderson (R-Plymouth) claimed one man who identified himself as an anarchist charged at her Sunday afternoon after she confronted him for kicking one of her campaign signs.
Anderson said he kept her from shutting her car door before punching her in the arm.
"The idea that they will physically attack me, that is un-Minnesotan, that is not how we operate, and that's not how we solve problems in the state," Anderson said.
The other candidate, first-time Republican candidate Shane Mekeland of Benton County, claimed he suffered a concussion after a man punched him without warning in a bar on Friday evening. The two were reportedly discussing taxes and health care when the unprovoked attack caused Mekeland to suffer a blow to the face.
"The last thing I heard is him say – I'll keep out the colorful language – 'You bleepin' people don't give a bleep about the middle class,'" Mekeland recalled.
Mekeland said police already interviewed his alleged attacker, but police have not released his identity because no charges have been filed as of Wednesday.
Both candidates said they would be continuing their campaign activities, albeit with extra caution. Mekeland is no longer conducting door-to-door activities alone, while Anderson said she has alerted her husband to her location at all times and is campaigning with volunteers.
The attacks against Republicans come as many top figures in the Democrat Party — including Rep. Maxine Waters (R-CA), Eric Holder, and Hillary Clinton — have encouraged activists to carry out uncivil behavior against conservatives and President Trump's supporters.
Breitbart News compiled a "rap sheet" of instances in which left-wing activists have committed violence against conservatives. As of Wednesday, left-wing activists have provoked more than 600 such attacks.
http://feedproxy.google.com/~r/breitbart/~3/ctgAj30NSp8/