PIEDRAS NEGRAS, Coahuila – Authorities arrested two cops believed to be part of kidnapping crew made up of former elite officers. The crew is believed to be tied to at least two separate ransom kidnapping cases in the central part of the state. The targets were local businessmen whose families paid large sums of cash.
State investigators arrested two men identified only as Moises "N" and Edgar Alan "N" in connection with two separate kidnappings near the city of Monclova. According to information provided by law enforcement sources in Coahuila, the two men are former police officers assigned to a special cartel fighting unit called GATES (Spanish acronym for SWAT).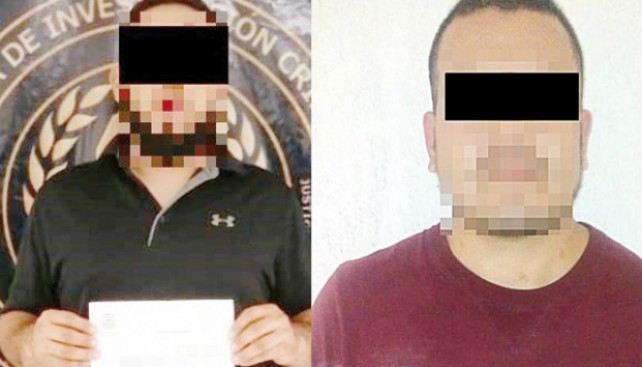 Investigators revealed to Breitbart News that the two former cops are part of a larger group and several members remain at large. It remains unclear if the other members are also law enforcement officials.  The kidnapping crew was linked to the case of a businessman in the town of Sacramento and of a young man in Buenaventura. The crew managed to collect $7 million pesos or $350,000 USD.
As Breitbart News reported, the GATES were created as an elite police force aimed at taking back control of Coahuila from Los Zetas Cartel. For several years, Los Zetas operated with complete impunity in Coahuila and were linked to numerous massacres including the kidnapping, murder, and incineration of more than 300 victims from the rural communities of northern Coahuila.
Editor's Note: Breitbart Texas traveled to the Mexican States of Tamaulipas, Coahuila, and Nuevo León to recruit citizen journalists willing to risk their lives and expose the cartels silencing their communities.  The writers would face certain death at the hands of the various cartels that operate in those areas including the Gulf Cartel and Los Zetas if a pseudonym were not used. Breitbart Texas' Cartel Chronicles are published in both English and in their original Spanish. This article was written by "J.M. Martinez" from Coahuila. 
http://feedproxy.google.com/~r/breitbart/~3/FDt8u7S81uI/