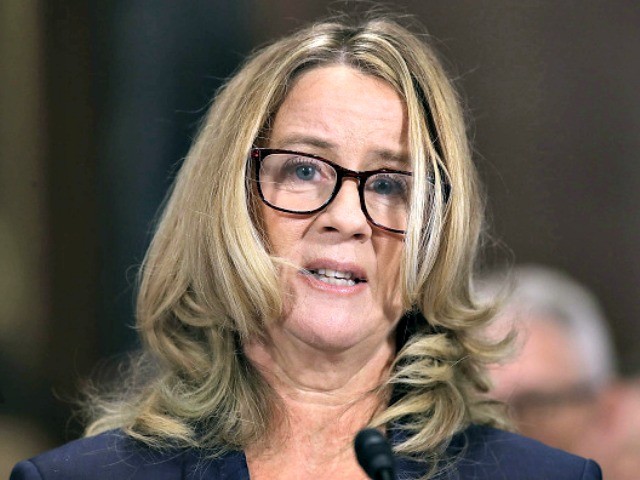 Two men have told the Senate Judiciary Committee that they are the ones who had "the encounter" with Christine Blasey Ford, not Supreme Court nominee Brett Kavanaugh.
Ford is accusing Kavanaugh of attempting to sexually assault her in 1982 at a house party when she was 15 and he was 17. Kavanaugh adamantly denies any of this ever happened. All three of Ford's so-called witnesses, one of whom is a lifelong friend of Ford's, also say they have no memory of the assault or the house party.
The Committee has now heard from two men who say Ford is confusing them with Kavanaugh.
The far-left BuzzFeed reports:
On Sept. 24, the committee said that staff interviewed "a man who believes he, not Judge Kavanaugh, had the encounter with Dr. Ford in 1982 that is the basis of his complaint."

Committee staff interviewed the man again the next day, on Sept. 25, according to the timeline. "He described his recollection of their interaction in some detail," according to the committee.

On Sept. 26, the committee received "a more in-depth written statement" from the man they had previously interviewed. Committee staff also spoke by phone "with another man who believes he, not Judge Kavanuagh, had the encounter with Dr. Ford in 1982 that is the basis of her allegation. He explained his recollection of the details of the encounter."
Democrats called the release of this news "shameful and the height of irresponsibility."
Follow John Nolte on Twitter @NolteNC. Follow his Facebook Page here.
http://feedproxy.google.com/~r/breitbart/~3/C1omd06OzOY/