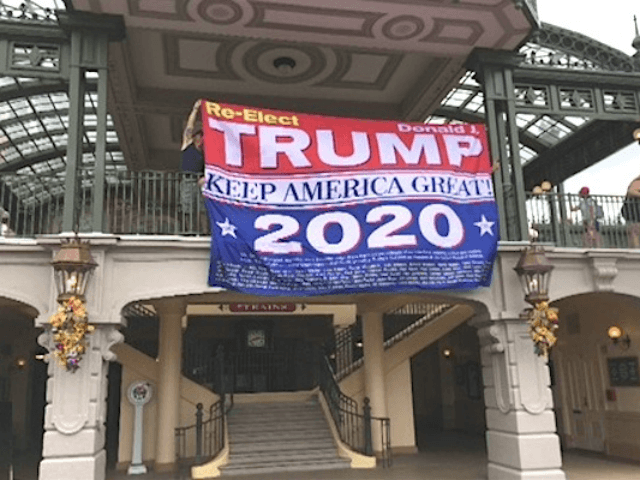 Two unnamed men managed to temporarily put up a "Re-Elect Trump 2020" banner on the Main Street of the Magic Kingdom on Sunday.
The banner was hung on the park's train station, but its removal was immediately requested by staff members. NBC's WESH channel 2 caught footage of some cheering and others booing at the display before it came down. "This is the Happiest Place on Earth, get that crap out of here," someone in the crowd shouted at them.
Disney prohibits "unauthorized events, demonstrations or speeches, or the usage of any flag, banner or sign for commercial purposes, or to incite a crowd" as part of the park rules listed on its website. So far, the company has made no official comment on the matter.
According to the station, "a man claiming to be the person who hung the banner, called WESH 2 News on Monday and said he has been banned from Disney."
http://feedproxy.google.com/~r/breitbart/~3/o-TsIMsFRv8/