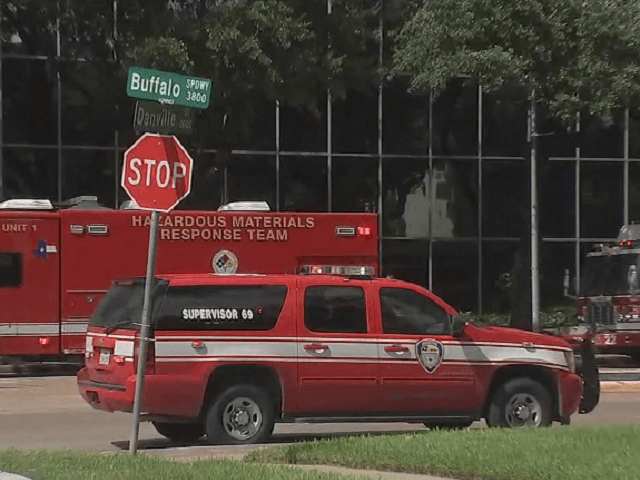 HOUSTON, Texas — Two people at the campaign office of Texas Senator Ted Cruz are hospitalized after a white powdery substance arrived on Tuesday.
Houston Fire Department officials evacuated the ninth floor of the Phoenix Tower, the location of Senator Cruz's re-election campaign office headquarters. The FBI is conducting an investigation into who sent the package, the Houston Chronicle reported.
Following an investigation by Houston Fire Department HazMat crews, firefighters determined that no hazardous substance was found, FOX26 Houston reported.
The evacuation order has been lifted for the office building at 3200 SW Fwy. All tests were negative for any hazardous substance.

— Houston Fire Dept (@HoustonFire) October 2, 2018
Two people complained of nausea and tingling before being transported to a local hospital for evaluation and treatment, KPRC NBC2 in Houston reported. Campaign Spokeswoman Christine Frazier told the local news outlet that the suspicious material arrived via the U.S. Postal Service. The USPS is also joining the investigation.
KTRK ABC13 reported that the two people who were transported to the hospital do not work for the Cruz campaign.
Bob Price serves as associate editor and senior political news contributor for Breitbart Texas. He is a founding member of the Breitbart Texas team. Follow him on Twitter @BobPriceBBTX and Facebook.
Editor's Note: This is a developing story and will be updated as more information becomes available.
http://feedproxy.google.com/~r/breitbart/~3/27651S_bM98/