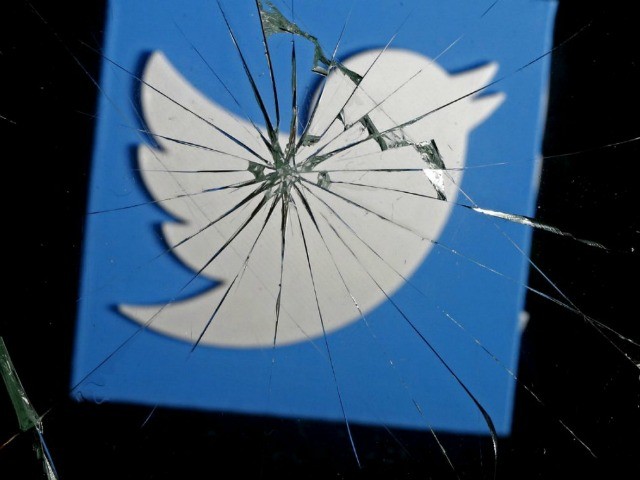 Wired Sources, a popular conservative news aggregation account whose slogan is "They ignore it? We report it," has been banned from Twitter.
The last tweet Wired Sources made before the ban was a video of Sen. Elizabeth Warren (D-MA) admitting that the Democrat Party's call for an FBI investigation against Judge Brett Kavanaugh was an "opening" to block him from the Supreme Court.
"This was our last tweet before we left for the holidays. It had nearly 10,000 retweets at the time my account was suspended. And was quote retweeted by Don Jr," declared Wired Sources co-founder Avi Follman in an email to Breitbart News. "They didn't give me any reason. I didn't even receive an email that my account is suspended. We had tens of millions of Impressions every month."
"We are a political news account and we highlight a lot of news that gets buried by the mainstream media," continued Follman. "We never received any warning from Twitter. This came out of nowhere. It is unbelievable what they're doing."
Between June and August, Wired Sources received 103.5 million Tweet impressions according to screenshots Follman provided to Breitbart News.
Checking my inbox every hour to see if @Twitter bothered to explain their decision to suspend @WiredSources with 30 million monthly impressions. So far nothing.

— Avi Follman ❌ (@AviFollman) October 3, 2018
"News outlets are being banned on Twitter in broad daylight, but at least we can rest assure that CNN will track down the guy who made the CNN gif because mocking CNN is a threat to the 'Free Press'," added Follman on Twitter, referring to a 2017 incident in which the network blackmailed the supposed creator of a meme mocking CNN.
Although Twitter refused to comment to Breitbart News, the company sent an email to Follman after this article was published indicating the account was banned for violating Twitter's trademark policy. Twitter did not indicate what trademark the account violated.
Twitter's actions, in this case, do not follow the promise of CEO Jack Dorsey to Sean Hannity to be more transparent. As Breitbart News senior tech reporter Allum Bokhari wrote at the time, "In the interview, Dorsey admitted Twitter's failure to be transparent about the reasons for banning accounts and deleting content, and pledged to communicate those reasons in future."
Update — Information from an email sent to the account holder after this story was published has been added.
http://feedproxy.google.com/~r/breitbart/~3/KK2doSkDkD8/