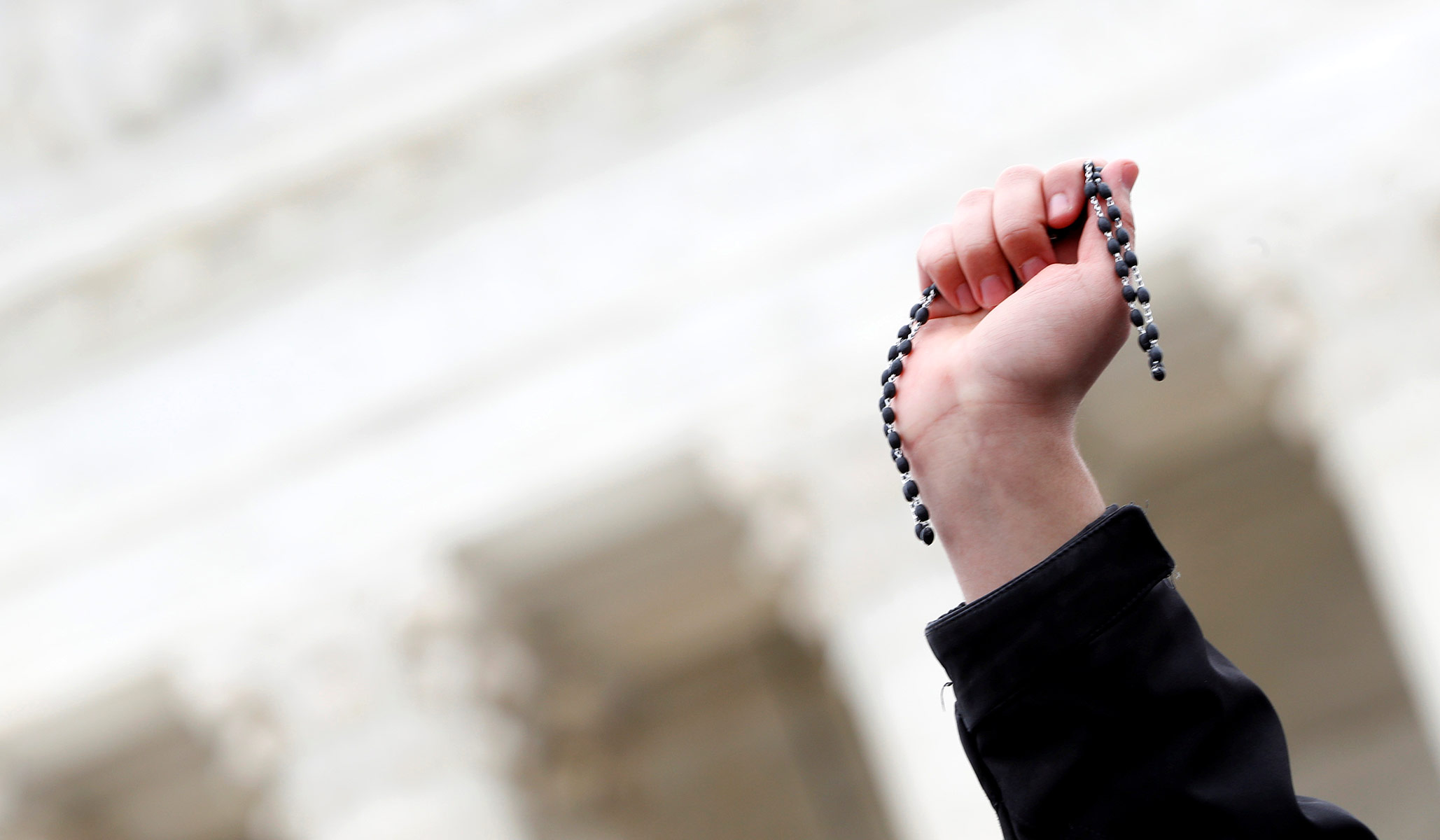 1. Sisters of Life go sledding in Central Park as Winter Storm Kenan blankets NYC
2. ASIA/VIETNAM – A Dominican priest killed in the confessional
3. Anglican pastor shot dead in Pakistan on way home from church
4. Men Play Large Role in Women's Abortion Decision, Study Finds
5. Pro-Life Training in Anticipation of the Dobbs Decision
6.
Leaving ISIS detainees in northeastern Syria's prisons and camps is not a long-term solution, and the longer they remain in these facilities, the more dangerous they become for the region.https://t.co/46GAyniAs6

— Sinam Mohamad (@sinam56) January 29, 2022
7. Haunting 3-minute film features a Jewish community in Poland before the Holocaust
8. Who's Watching the Children? A new report sheds light on the flaws in our child-welfare system during the pandemic.
9. As I Found Out With My Daughter, Not Even Catholic Schools Are Safe Havens From Gender Ideology
10. How a DC Catholic School Shifted to Help Students Thrive
11. Catholic adoption agency in Michigan wins settlement allowing it to operate in accord with the faith
12. HHS Announces Reproductive Health Care Task Force to Promote and Expand Abortion Access
13. Under Biden Proposal, Everyone Including Kids Could More Easily Get Transgender Surgery
The rule appears to offer no exclusion for children, Roger Severino, a senior fellow at the EPPC, told The Federalist. It would "put kids on a transgender treadmill and they don't get off," Severino said. Children could take puberty blockers and cross-sex hormones only to regret it later when they have damaged their bodies and may find they are infertile, he said.
14. EPPC Scholars Oppose HHS's Proposed Insurance Mandate for Transgender Puberty-Blocking Drugs, Cross-Sex Hormones, and Surgeries
EPPC scholars Ryan T. Anderson, Roger Severino, Rachel N. Morrison, and Mary Rice Hasson yesterday submitted a public comment opposing a proposed rule by the U.S. Department of Health and Human Services that would mandate health insurers cover a wide array of dangerous and irreversible medical and surgical transgender procedures, including for children.

"The rule as proposed is arbitrary and capricious, is without legal support, contradicts longstanding scientific understandings of the human person, attempts to evade court injunctions, promotes harm to patients (especially minors), tramples religious freedom, and places ideology ahead of sound medicine," the EPPC scholars wrote.
15. Sex Differences in Adolescents' Occupational Desires Are Universal
16. Catholic cop wins $75K settlement after suspension for praying at abortion clinic
17. Assessing Benedict's record on abuse more complicated than it seems
18.
Powerful piece: "For a woman seeking an abortion, these orgs…want the state to be a sanctuary, offering 'gas, lodging, transportation, childcare, doula support, food, lost wages.' But for a woman who wants to carry her unborn child to term…Crickets.1/ https://t.co/feW5fI68fT

— Erika Bachiochi (@erikabachiochi) January 29, 2022
19. Last Year, I Was a Bryn Mawr Girl. Now I'm at Hillsdale.
I quickly discovered that almost every school that was operating even remotely normally was overtly religious. That was really hard for me to wrap my brain around given I had a somewhat fixed view of conservatives being rigid and intolerant. Yet, here I was, confronted with the fact that these religious institutions were, in practice, far more aligned with my values like individual liberty, critical inquiry, and diversity of thought than the place that explicitly claimed to be those things.

In my admissions interview for Hillsdale, a small school of less than 1,500 students, founded by Baptists in Michigan, I praised Christopher Hitchens—a staunch and unapologetic atheist—as one of my intellectual heroes. I disclosed that I was not religious. I debated with my interviewer about whether math was invented or discovered.

And they wanted me anyway. When I received that acceptance letter in November for the Spring 2022 semester, I cried.

I've been at Hillsdale for three weeks, and life here is blissfully normal. I have sorority sisters. We get together and study and play board games. The student union and dining hall are packed. No one asks anyone else's vaccine status. There are no mask mandates, and no mandatory Covid testing. You'll see an occasional student in a mask but no one thinks anything of it.

Students and staff I've encountered disagree on the utility of masks and the danger of Covid, but it's rarely the focus of conversation and certainly not the organizing principle of anyone's life. It feels like someone finally turned off the fire alarm that had been blaring for nearly two years.

I went to office hours—in person—the other day for one of my new classes, a required course about classic literature and I got into an interesting debate with a professor. Upon sharing an idea that directly refuted his interpretation of a line from Genesis, which I had never read before, he said, "That's a great point. Why didn't you share that in class?" "I didn't want to be argumentative," I told him. "Be argumentative," he said emphatically.
20. Abby M. McCloskey: The Future of Family Policy
It is amid this environment of outdated public programs and mounting challenges for American families that Democrats have cast their vision for universal, publicly funded care. Though well-intended, their approach is the wrong one for children, parents, and the economy.
21.
Family is more important than work.

— Lila Rose (@LilaGraceRose) January 30, 2022
22. Larry Chapp: Religious Freedom: A Defense of Dignitatis Humanae: Rupture and Continuity
The Church's traditional teaching stated that it is the duty of all human beings, endowed as they are by their creator with reason and free will, to seek the truth about God and to embrace it once it is discovered. Likewise, it is the duty of the State to also seek and acknowledge the truth about God and to enshrine that truth legislatively, with due reference to prudential wisdom and the needs of the common good.
23. A Nazi officer's housekeeper hid 12 Jews in the basement. All of them made it out alive.
24. 'All the lonely people' – How to help America's loneliness epidemic
25.
Bye, January. pic.twitter.com/k1zAwCJ29d

— PEANUTS (@Snoopy) January 31, 2022
https://www.nationalreview.com/corner/twenty-five-things-that-caught-my-eye-today-joyful-sisters-committed-to-life-in-the-snow-more/