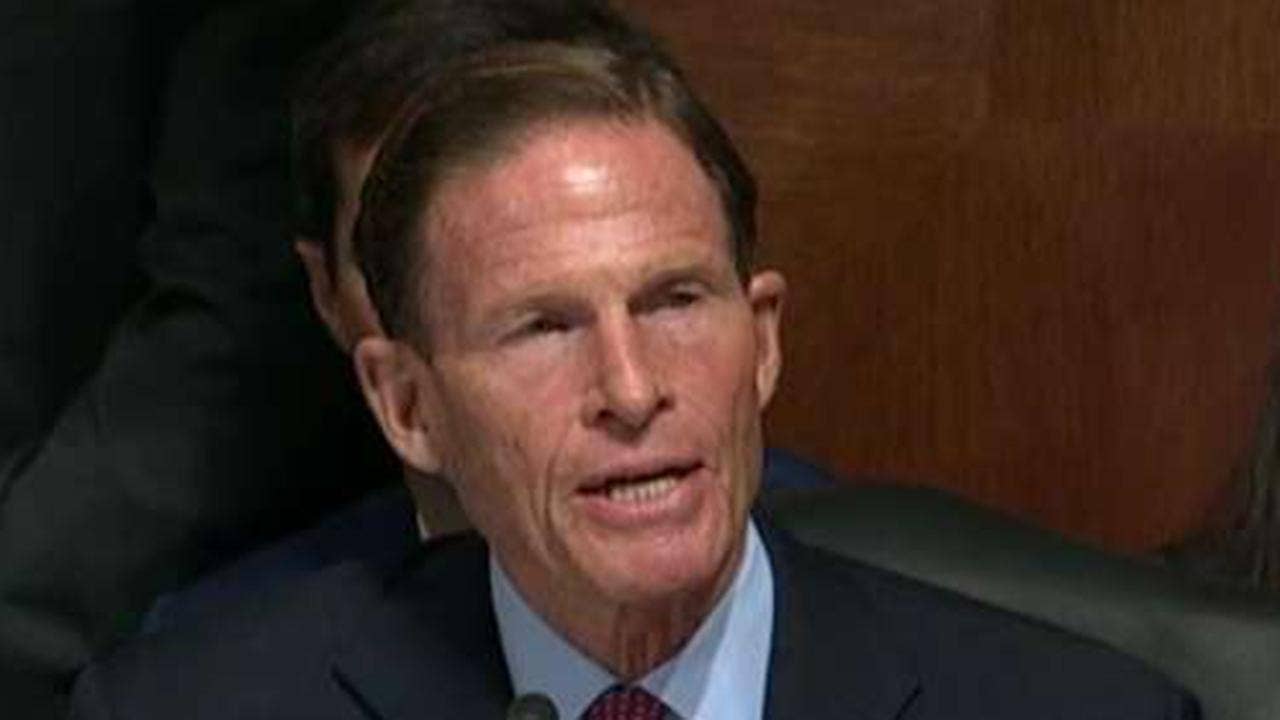 Sen. Richard Blumenthal, a Democrat on the Judiciary Committee, lambasted President Trump for not calling for an investigation into the sexual assault allegations recently levied against Supreme Court nominee Brett Kavanaugh and accused the president of participating in a "cover-up."
During her questioning before the Judiciary Committee, Christine Blasey Ford said she was assaulted by Kavanaugh during a house party in the 1980s when they were both teeneagers. She said Kavanaugh pinned her to a bed, attempted to forcibly remove her clothes and held his hand over her mouth to prevent her from screaming for help.
She also said Mark Judge, a friend of Kavanaugh, was a witness to the alleged incident. Both Judge and Kavanaugh have denied the accusations, but only Kavanaugh is slated to appear before the Judiciary Committee.
When Blumenthal asked if she would like the committee to question Judge as well, Ford said it would be her "preference." She said she would feel "more helpful" if she and lawmakers could figure out when he worked at a grocery store – where she said she saw him after the alleged assault.
MEET THE KEY PLAYERS IN THE KAVANAUGH, FORD HEARING
"Well, it's not up to you. It's up to the president of the United States, and his failure to ask for an FBI investigation, in my view, is tantamount to a cover-up," Blumenthal charged.
Democrats have repeatedly called for a delay in Kavanaugh's confirmation vote as well as have pushed for an FBI investigation. 
Because Ford's allegations do not involve any federal crime within the applicable statute of limitations, Fox News has learned the FBI would require explicit instructions from the White House to conduct any additional probe.
WHAT TO KNOW ABOUT THE ACCUSATIONS AGAINST BRETT KAVANAUGH
Trump previously told reporters he would "let the senators take their course" and has rebuffed calls for an investigation.
Since Ford's accusation, two other women have publicly come forward to accuse Kavanaugh of sexual misconduct. The federal judge has also vociferously denied those claims.
http://feeds.foxnews.com/~r/foxnews/politics/~3/aIKw6rLRWEA/trump-not-calling-for-fbi-probe-into-kavanaugh-allegations-is-tantamount-to-cover-up-dem-senator-says.html