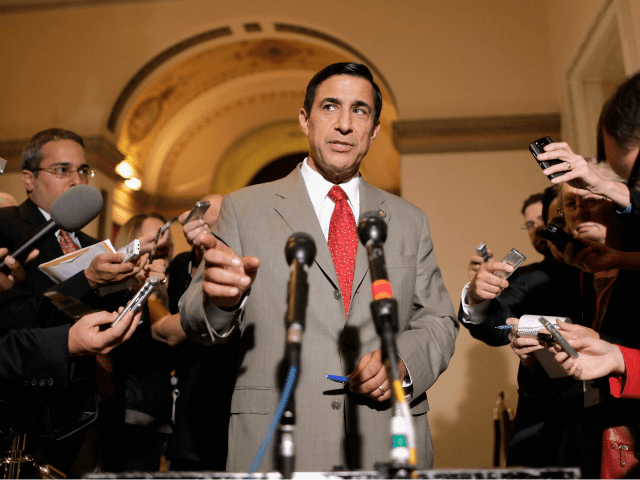 Retiring Rep. Darrel Issa was nominated Wednesday to head a trade agency that a 2017 Trump administration budget blueprint wanted eliminated.
The White House released five presidential nominations, one of which was President Donald Trump's announcement of intent to nominate Issa to be the director of the United States Trade and Development Agency. 
The first budget blueprint President Trump released in March 2017 proposed cutting 19 federal agencies, of which the Trade and Development Agency was one. The stated mission of the agency is to help "companies create U.S. jobs through the export of U.S. goods and services for priority development projects in emerging economies."
"USTDA links U.S. businesses to export opportunities by funding project preparation and partnership building activities that develop sustainable infrastructure and foster economic growth in partner countries," according to the agency's website.
Issa announced in January that he would not seek re-election as the congressman for California's 49th congressional district. The district has been highly targeted by Democrats and he held on to the seat by a razor-thin, less than one percent margin in the 2016 election. Republican Board of Equalization Member Diane Harkey and Democrat Mike Levin are campaigning for the seat in the 2018 midterm elections.
Rep. Issa previously held the position of Chair on the House Oversight and Government Reform Committee. 
The White House noted in the announcement of Issa's nomination that he worked in the private sector prior to his time in Congress and as an officer in the U.S. Army. He invested in a company that he used to grow in the car alarm niche to great success. 
Michelle Moons is a White House Correspondent for Breitbart News — follow on Twitter @MichelleDiana and Facebook
http://feedproxy.google.com/~r/breitbart/~3/5D5sVokeXGA/