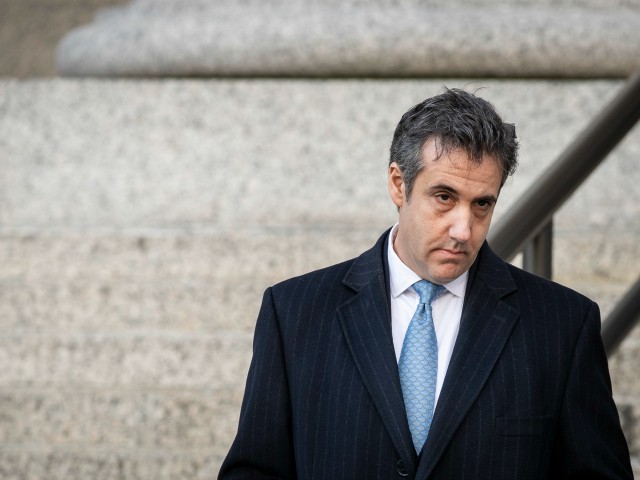 President Donald Trump blasted Michael Cohen as a "weak person" on Thursday, accusing him of "lying" after news emerged that his former lawyer made a plea deal in the Robert Mueller investigation.
"He was convicted of various things unrelated to us," Trump said of Cohen as he addressed reporters before boarding Marine One headed for G20 meetings in Argentina. 
Cohen pleaded guilty Thursday of lying to Congress as part of a plea deal. The president went on, "He was given a fairly long jail sentence and he's a weak person and by being weak, unlike other people that you watch, he's a weak person."
President Trump said Cohen is "lying about a project that everybody knew about" in order to get a reduced sentence.
"I mean, we were very open about it. We were thinking about building a building," said Trump. "We decided – I decided, ultimately, not to do it. There would have been nothing wrong if I did do it. If I did do it, there would have been nothing wrong."
"Even if he was right, it doesn't matter because I was allowed to do whatever I wanted during the campaign," Trump later added. "I was running my business, a lot of different things, during the campaign. So very simply, Michael Cohen is lying, and he's trying to get a reduced sentence for things that have nothing to do with me."
Michelle Moons is a White House Correspondent for Breitbart News — follow on Twitter @MichelleDiana and Facebook.
http://feedproxy.google.com/~r/breitbart/~3/rEFP3ihVZ1Q/