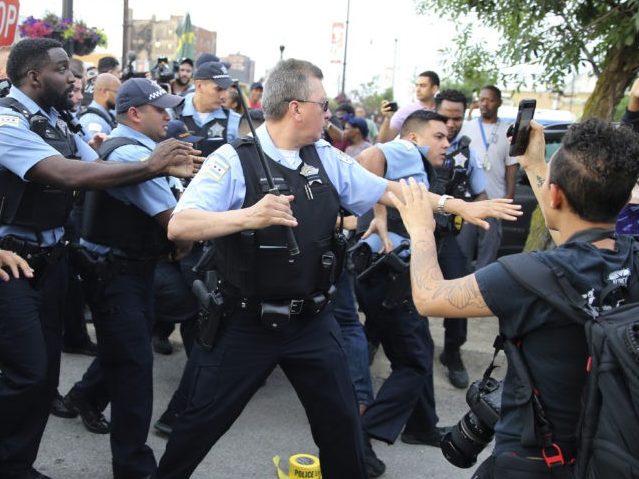 President Trump urged the Chicago police on Monday to implement a "stop and frisk" policy to curb the shootings caused by gun violence in the city.
Trump told attendees of the International Association of Chiefs of Police convention in Orlando, Florida, on Monday that Chicago should start using the tactic where police officers stop, question, and frisk dangerous suspects.
"It works, and it was meant for problems like Chicago: stop and frisk," the president told the audience.
The president, who spoke at the conference to celebrate its 125th anniversary, said he would task Attorney General Jeff Sessions's office with visiting Chicago to immediately address the deadly shootings that have taken place in America's third-largest city.
During the first five months of 2018, there were 821 shootings and 191 people murdered in the Windy City.
"We're going to straighten it out, and we're going to straighten it out fast," Trump said, adding "Let's see whether or not Chicago accepts help. They need it."
The policy reduced violent crime in New York City by 85 percent between 1994, when the policy began while Rudy Giuliani was mayor, and 2013, when Bill de Blasio became mayor and ended the practice.
Trump also told the audience he would continue to support law enforcement while remaining "tough" on violent crime.
http://feedproxy.google.com/~r/breitbart/~3/zB0gQW2EmgI/