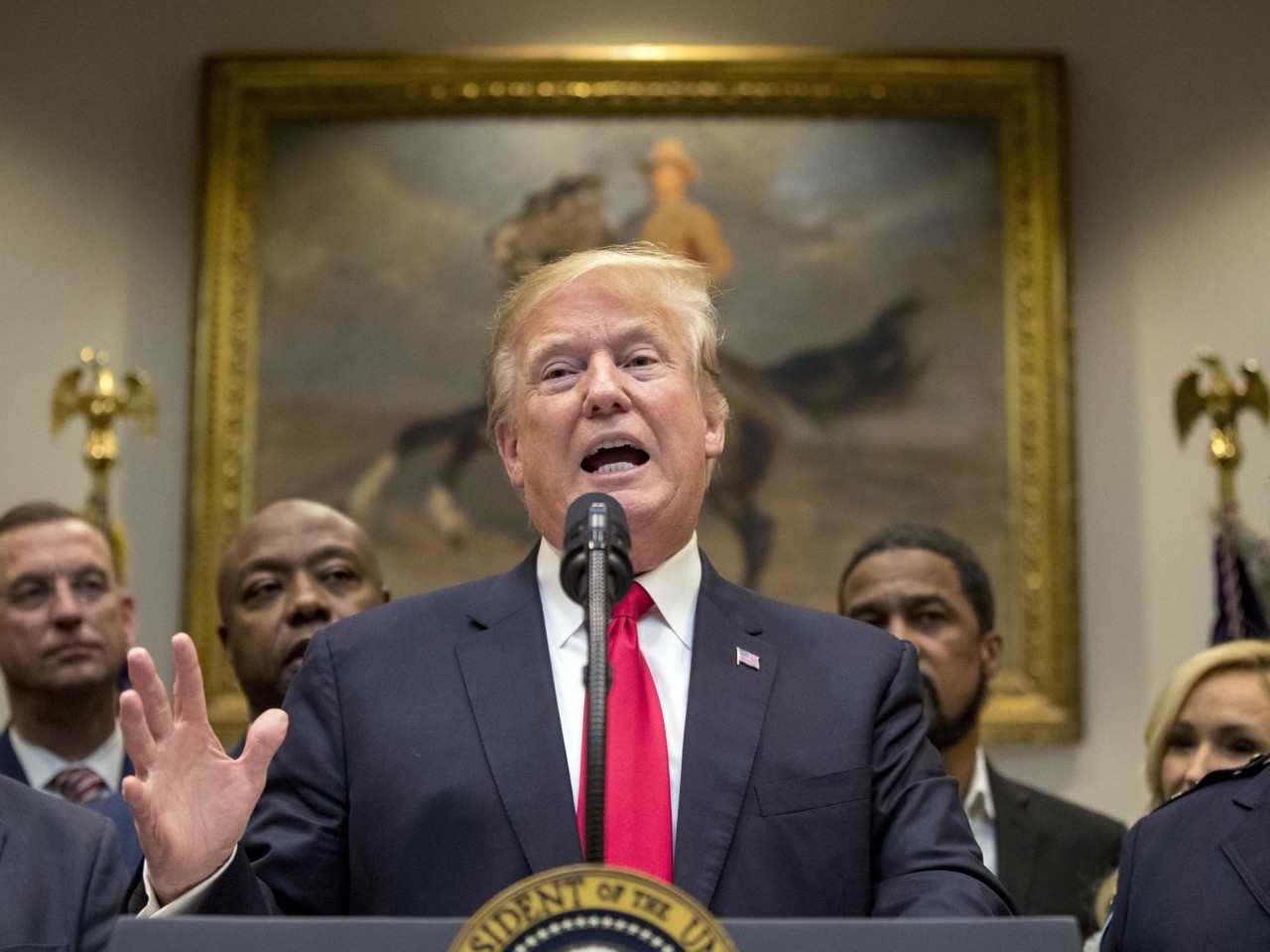 The missive infuriated Representative Hakeem Jeffries of New York, a rising progressive voice among House Democrats who negotiated the First Step Act with Representative Doug Collins, a Georgia conservative. Jeffries fired off his own seven-page letter rebutting the bill's critics point by point. "The letter, unfortunately, is riddled with factual inaccuracies and deliberately attempts to undermine the nationwide prison reform effort," Jeffries wrote.

In an interview, Jeffries criticized what he called the "all-or-nothing approach" of the bill's opponents and said they were unrealistic to think a broader sentencing-reform package could make it into law with Republicans in control of Congress, Trump in the White House, and Sessions atop the Justice Department. "There is no possibility of meaningful sentencing reform at this time," Jeffries told me.

The Democratic quandary on the prison bill is a familiar one for a party out of power: Do they seize an opening to work with the administration to make incremental progress on a key priority, or wait for the chance to tackle the issue on their own terms once they take back control?
Trump noted that the legislation aimed specifically to fix the "disproportionate" impact of President Bill Clinton's "crime law" — the The Violent Crime Control and Law Enforcement Act of 1994 — on the black community.
He also noted that the Fraternal Order of Police and the International Association of Police Chiefs were among the law enforcement organizations that had supported the First Step Act, in addition to faith-based organizations.
In a message to the incoming Congress — half of which will be led by Democrats, after recent elections — Trump said: "Today's announcement shows that true bipartisanship is possible, and maybe it will be thriving, if we're going to get something done. When Republicans and Democrats talk, debate, and seek common ground, we can achieve breakthroughs that move our country forward and deliver for our citizens. And that's what we're doing today."
Later, on CNN, Rep. Hakeem Jeffries (D-NY), who co-sponsored the bill in the House, said the bill "absolutely can present an opening" to bipartisanship, citing possible cooperation with the White House on infrastructure and prescription drug prices: "We think there are bipartisan avenues of support available to getting something done."
Joel B. Pollak is Senior Editor-at-Large at Breitbart News. He is a winner of the 2018 Robert Novak Journalism Alumni Fellowship. He is also the co-author of How Trump Won: The Inside Story of a Revolution, which is available from Regnery. Follow him on Twitter at @joelpollak.
http://feedproxy.google.com/~r/breitbart/~3/dmJcdAAhD9c/