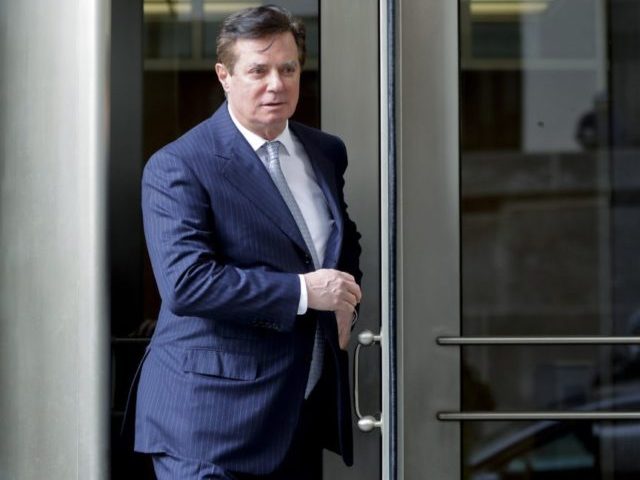 Federal prosecutors have charged a Treasury Department employee with leaking confidential banking reports to a reporter.
Authorities say Natalie Mayflower Sours Edwards was found with a flash drive containing the confidential reports when she was arrested Tuesday.
The 40-year-old Edwards is a senior official at the department's Financial Crimes Enforcement Network. She's accused of leaking the material to a journalist. The court papers do not name the reporter or the media outlet.
Prosecutors say reports on Paul Manafort, Richard Gates, and Maria Butina were among those leaked. Prosecutors allege Edwards photographed the confidential documents and sent them to the reporter using an encrypted messaging app.
In February, BuzzFeed reported that eight banks filed 23 "suspicious activity reports" between 2004 and 2014 for accounts linked to Manafort.
Throughout 2014, the Treasury's Financial Crimes Enforcement Network, or FinCEN, conducted further investigation into the transactions flagged in the bank's suspicious activity reports. Treasury officials requested additional information from law enforcement agencies in other countries, and they prepared numerous and extensive reports about Manafort's financial dealings. Those reports — sent to FBI agents and federal prosecutors, and reviewed by BuzzFeed News — stated that Manafort appeared to be running shell companies and that his transactions often lacked a clear business purpose and showed signs of "layering," meaning that they seemed designed to obscure the original source of the money.
NBC reporter Tom Winter said via Twitter that the FBI complaint makes it clear the leaks are tied to Buzzfeed articles.
BREAKING / NBC News: The FBI complaint makes it clear that the majority (if not all the document leaks) are tied to Buzzfeed articles on Suspicious Activity Reports. https://t.co/VYkYLf6xnu

— Tom Winter (@Tom_Winter) October 17, 2018
The Associated Press contributed to this report.
http://feedproxy.google.com/~r/breitbart/~3/pgj5tr8kMuo/