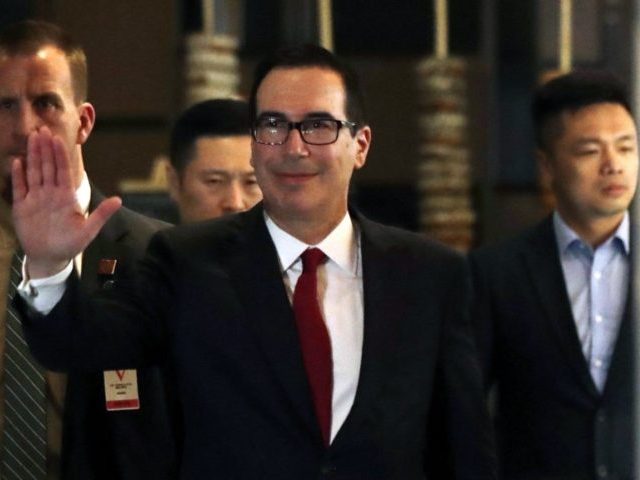 The Treasury Department said Wednesday that it had again decided not label China a currency manipulator.
Treasury is required by law to report to Congress on foreign currency practices twice per year. The reports are meant to address concerns that foreign countries could depress their currencies to hurt U.S. businesses by making their exports less expensive.
The U.S. has not designated China as a currency manipulator since 1994.
"The Treasury Department is working vigorously to ensure that our trading partners dismantle unfair barriers that stand in the way of free, fair, and reciprocal trade.  Of particular concern are China's lack of currency transparency and the recent weakness in its currency.  These pose major challenges to achieving fairer and more balanced trade, and we will continue to monitor and review China's currency practices, including through ongoing discussions with the People's Bank of China," said Treasury Secretary Steven Mnuchin said in a statement.
http://feedproxy.google.com/~r/breitbart/~3/FnhRbODkznE/