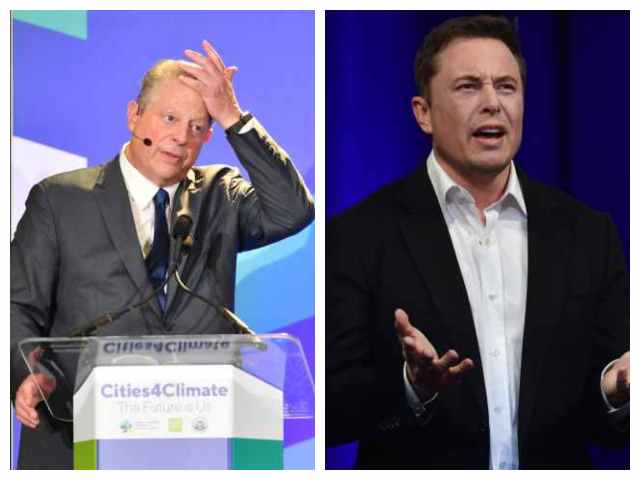 Leading Tesla analyst Gene Munster suggested on Monday that former Vice President and climate change crusader Al Gore replace Elon Musk as chairman of the embattled electric car company.
As part of a no-guilt settlement with the Securities Exchange Commission (SEC) over his "funding secured" tweet, Musk, currently serving as both Tesla's chairman and CEO, must vacate the chairman role within 45 days. Further, Musk and Tesla were ordered to each pay $20 million in fines to the financial watchdog. "The settlement removes what could have been a significant distraction for the company and overhang for shares that could have lasted a year," claims analyst Gene Munster, managing partner of the venture capitalist firm Loup Ventures said of the settlement announced Friday. "If Musk can step away from the external stuff that doesn't matter, he'll make the game that much easier for himself, and that will be good for everyone, just like this settlement."
According to Munster, Gore is a natural choice to help lead Tesla due to his corporate boardroom experience and passion for environmentalism."The open board chairperson role creates an opportunity for Tesla to potentially put someone in place that is capable of influencing Musk and helping Tesla reach sustainability," Munster wrote in a blog post. "Al Gore, currently on Apple's board, could be an interesting fit given his interest in climate change."
Asked during a 2004 Reddit AMA if Tesla will succeed, Gore wrote, "in Musk I trust." Earlier that year, the  Inconvenient Truth producer told Politico that he wanted to purchase his own Tesla vehicle.
In addition to Gore, Munster believes former Boeing CEO Jim McNerney could also prove to be an effective chairman.
On Monday, Tesla shares continued to rebound after Musk told employees in a company-wide memo that the company is "very close" to profitability.
http://feedproxy.google.com/~r/breitbart/~3/RGQGOaPB4pg/