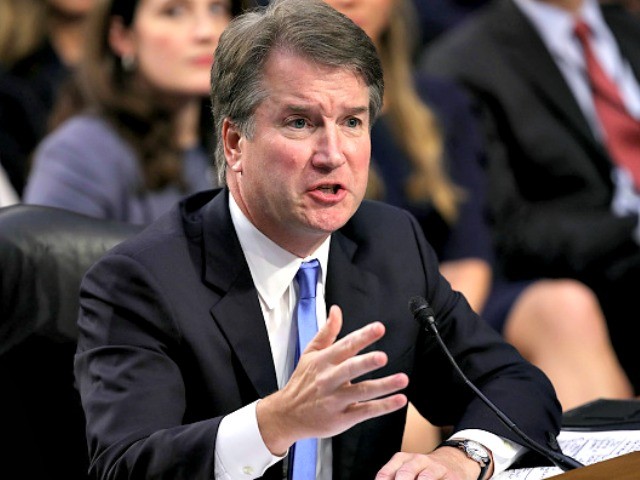 Ricki Seidman, a longtime Democrat operative, is advising Christine Blasey Ford, the California professor who recently came forward with 36-year-old sexual misconduct allegations against Supreme Court Nominee Judge Brett Kavanaugh.
In an interview with Politico Thursday, Seidman confirmed she is helping Ford work through the process of arranging a potential hearing before the Senate Judiciary Committee. Chairman Chuck Grassley requested Ford confirm by 10 a.m. Friday whether she will appear before lawmakers on Capitol Hill on Monday and has also offered to send staffers to interview her in California.
"I believe her and I think she's very courageous for coming this far," Seidman told the news outlet.
Prior to her post as senior principal at TSD Communications, Seidman was then-Senator Joe Biden's communications director in 2008 and later advised the White House on the confirmation hearings of Supreme Court nominee Judge Sonia Sotomayor in 2009. The longtime Democrat operative was also the deputy communications director during the Clinton years.
One Republican official told Politico that Seidman's involvement "feels more like a Democratic super PAC than a legal effort to get at the truth."
An email obtained by the New York Times reveals Ford has declined to testify on Monday and is instead proposing to appear before lawmakers on an unspecified day next week if given "terms that are fair and which ensure her safety." Appearing before the committee "is not possible and the Committee's insistence that it occur then is arbitrary in any event," the email written by Ford's lawyer reads.
In an interview with the Washington Post released over the weekend, Ford came forward with her allegations against Kavanaugh, in which she claimed the future judge pinned her down on a bed and proceeded to grope her during a Maryland house party in the 1980s. Ford reportedly does not recall who organized the gathering or its exact time and date.
Mike Judge, who Ford claims jumped atop her and Kavanaugh sending the pair tumbling to the ground, told the Weekly Standard that the accusation is "absolutely nuts."
Last Monday, Kavanaugh denied the allegation, issuing the following statement: "This is a completely false allegation. I have never done anything like what the accuser describes—to her or to anyone. Because this never happened, I had no idea who was making this accusation until she identified herself yesterday. "
Conversing with reporters this week, President Donald Trump defended Kavanugh, describing him as an "outstanding man," and encouraged Ford to appear before lawmakers next week.
"Look, if she shows up and makes a credible showing, that will be very interesting and we'll have to make a decision," the president said. "But I can only say this: he's such an outstanding man — very hard for me to imagine that anything happened."
"I really want to see her," he added.
http://feedproxy.google.com/~r/breitbart/~3/XazLXUBnlOM/