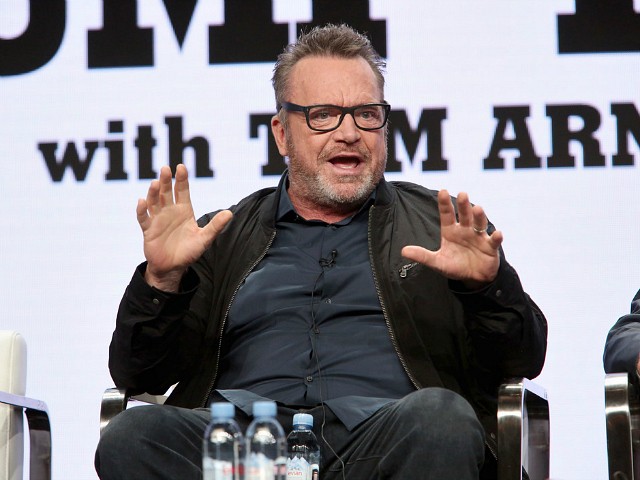 On Monday, actor and comedian Tom Arnold proclaimed his belief that there are only five black members of the NRA, not millions as some claim.
Arnold tried to get NRA members worked up by suggesting they are viewed as "rubes who will believe anything."
Arnold tweeted:
There aren't millions of black @NRA members. Who told you that? @DLoesch? I think there are 5 black NRA members. What's the real number Dana L? Make me look dumb by telling your members the truth just this once. They don't know you think they are rubes who will believe anything. https://t.co/rt7sRh07F1

— Tom Arnold (@TomArnold) December 3, 2018
He was tweeting in response to someone who wrote: "So the NRA is racist now? I guess someone (not Tom Arnold) should tell the millions of black NRA members." (The tweet was later deleted.)
How many black NRA members are there? It is difficult to say because the NRA approaches membership in a colorblind fashion by not asking questions about ethnicity on membership applications. But one thing is for sure, the rooms of the NRA Annual Meetings — the meetings at which the NRA draws 80,000 to 85,000 people each spring — are full of people of all skin colors and backgrounds.
There are approximately six million NRA members.
AWR Hawkins is an award-winning Second Amendment columnist for Breitbart News, the host of the Breitbart podcast Bullets with AWR Hawkins, and the writer/curator of Down Range with AWR Hawkins, a weekly newsletter focused on all things Second Amendment, also for Breitbart News. He is the political analyst for Armed American Radio. Follow him on Twitter: @AWRHawkins. Reach him directly at awrhawkins@breitbart.com. Sign up to get Down Range at breitbart.com/downrange.
http://feedproxy.google.com/~r/breitbart/~3/6Ud4iXPUd2w/