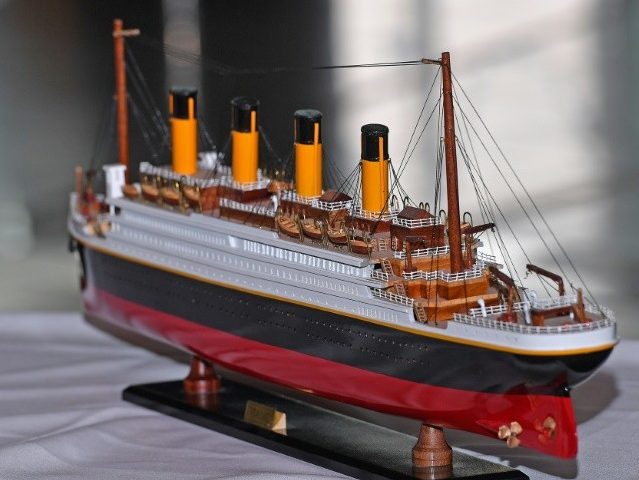 The Titanic is making a comeback—as a luxury cruise liner sailing across the Atlantic Ocean in 2022.
The Titanic II, which is supposed to be a replica of the original Titanic ship, would make its inaugural voyage in 2022 along the same fated route its predecessor took in 1912 between Southampton, England, and New York, according to the cruise company sponsoring the vessel, Blue Star Line.
"The ship will follow the original journey, carrying passengers from Southampton to New York, but she will also circumnavigate the globe, inspiring and enchanting people while attracting unrivalled attention, intrigue and mystery in every port she visits," Clive Palmer, chairman of Blue Star Line said in a statement.
Plans for the liner's inaugural voyage had been announced in 2012 in honor of the original Titanic's 100th anniversary, but a financial dispute between Mineralogy, Blue Star Line's parent company, and the Chinese government put those plans on hold.
Palmer, who is an Australian business tycoon, promised the luxury liner would provide "an authentic Titanic experience" to the passenger while providing modern-day safety measures and comfort.
"Blue Star Line will create an authentic Titanic experience, providing passengers with a ship that has the same interiors and cabin layout as the original vessel, while integrating modern safety procedures, navigation methods and 21st-century technology to produce the highest level of luxurious comfort,'' Palmer said.
The original vessel, the RMS Titanic, set sail from Southampton on April 10, 1912, with more than 2,200 passengers. The passenger ship attracted many wealthy clientele from around the world.
Four days into its maiden voyage, the vessel struck an iceberg near Newfoundland, killing more than 1,500 people on board when it sank into the ocean.
The tragedy inspired the 1997 Academy Award-winning film, Titanic, which starred Leonardo Di Caprio and Kate Winslet.
http://feedproxy.google.com/~r/breitbart/~3/OSP7EmOkqF0/