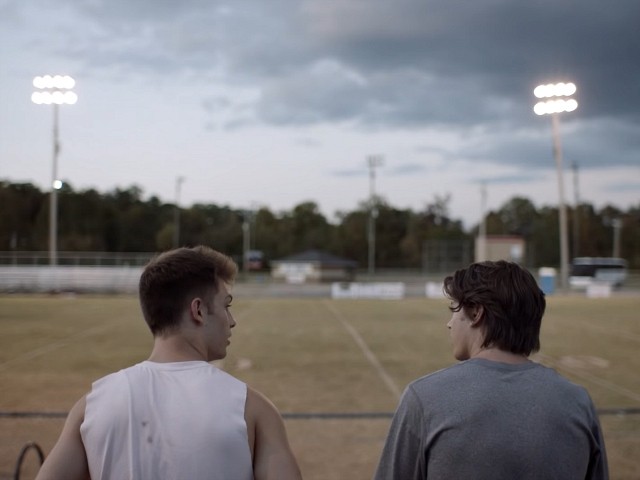 Tim Tebow is partnering with indie film distributor Roadside Attractions to obtain the U.S. rights to release Tebow's faith-based film, Run the Race.
Tebow, a former NFL quarterback and current New York Mets minor league player, and his brother Robby Tebow served as executive producers of the drama about two young brothers who together face both the death of their mother and abandonment by their father.
"I wanted to be part of something that's encouraging and inspirational to the viewer," Tim Tebow said in a statement, reported The Wrap. "I believe Run the Race accomplishes this by showing two brothers struggling with real life, but them getting through it by supporting each other and their faith."
Tebow, the author of the newly released devotional book titled This Is the Day, added, "I hope those who see it can walk away with more faith, hope, and love."
Run the Race stars Tanner Stine of Here and Now; Evan Hofer of Modern Family; Mykelti Williamson of Fences; and Frances Fisher of Titanic.
Stine's character Zach is an All-State football player who seeks a college scholarship so that he and his brother David, played by Hofer, can have a future. When Zach suffers an injury that renders him unable to play, however, David, a track runner, steps up to allow them to achieve their goal.
Roadside Attractions released another faith-based film, I Can Only Imagine, this year. Box Office Mojo reports the film was the highest grossing independent film of 2018, grossing $83.5 million and with a budget of only $7 million.
"I Can Only Imagine, Roadside's highest grossing film, affirmed that inspirational, quality faith-based stories can reach a huge, highly-valued audience," said company co-founders Howard Cohen and Eric d'Arbeloff in a statement. "Tim and Robby Tebow are fantastic partners, and we believe their Run the Race will be embraced as enthusiastically by audiences nationwide."
http://feedproxy.google.com/~r/breitbart/~3/XYotIC_q__0/