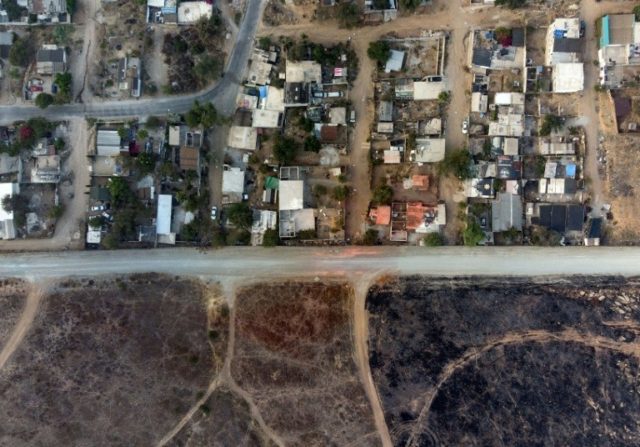 As a cartel war rages in Tijuana, a total of 215 homicides were tallied there in September.
Record-breaking cartel violence continues despite Mexico City's surge of military and federal police assets to the region in February. Breitbart Texas recently reported that Tijuana broke its all-time annual homicide record in mid-September. According to the state attorney general's statistics, the current count of murders is 1,873 as of Monday.
The bloodshed is generally related to turf wars involving Cártel Tijuana Nueva Generación (CTNG), aligned with El Cártel de Jalisco Nueva Generación, against the Sinaloa Cartel. In some areas, rival factions within the Sinaloa Cartel are fighting for control of the lucrative street-level markets and smuggling routes into the United States. Those involved in the killings are primarily low-level dealers, lookouts, customers, and enforcers. Many of the street-level dealers are targets of rip-crews looking for cash and drugs.
Among the most recent deaths, four individuals were murdered in the Parajes del Valle section.
Between the early morning hours of Sunday, September 30, and Monday, October 1, numerous victims were located throughout the city. In one incident, police responded to a report in colonia Parajes del Valle where they discovered four male murder victims dumped in the road with signs of torture and gunshot wounds. Ages ranged between 35 to 45 years. According to the state attorney general's office, no arrests were made in connection with 12 murders occurring on the final day of September.
Robert Arce is a retired Phoenix Police detective with extensive experience working Mexican organized crime and street gangs. Arce has worked in the Balkans, Iraq, Haiti, and recently completed a three-year assignment in Monterrey, Mexico, working out of the Consulate for the United States Department of State, International Narcotics and Law Enforcement Program, where he was the Regional Program Manager for Northeast Mexico (Coahuila, Tamaulipas, Nuevo Leon, Durango, San Luis Potosi, Zacatecas.)
http://feedproxy.google.com/~r/breitbart/~3/kDEJR_JI_u8/