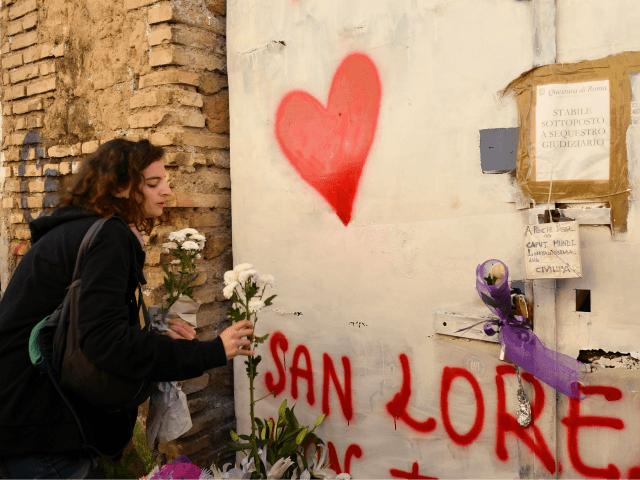 Italian police have arrested three migrant men, two Senegalese and one Nigerian, in connection with the alleged drugging, rape, and murder of 16-year-old Desirée Mariottini.
The three migrants, along with a fourth suspect who remains at large, are suspected of having drugged the 16-year-old to the point of unconsciousness and then raped her before she died of a drug overdose. She was abandoned in a known drug den in Rome's San Lorenzo area, Il Giornale reports.
Prosecutors say they believe the arrested men fed Desirée drugs, starting at around 6 pm on the night of her death, and she was asleep during the acts of rape. It is also alleged that the migrants gave her a cocktail of drugs that they knew would lead to not only an overdose but would be fatal.
The first man arrested was identified as Senegalese asylum seeker Gara Mamadou, born in 1991, whose Italian residency permit had expired last year but he had not been deported. The other Senegalese man, Minteh Brian, born in 1975, attempted to renew his residency permit last year and is still waiting for the request to process.
Italy Rocked by Alleged Drugging, Rape, and Murder of Italian Teen Girl by 'Africans and Arabs' https://t.co/0FKIzPC58Q

— Breitbart London (@BreitbartLondon) October 25, 2018
The Nigerian arrested, 46-year-old Alinno Chima, is reported to be an illegal immigrant.
After the arrest was announced, populist Interior Minister Matteo Salvini commented saying: "I will do everything to make the worms guilty of this horror pay."
Brothers of Italy leader Georgia Meloni said: "ZERO TOLERANCE against these disgusting beasts."
According to another report, 16-year-old Desirée was not the only victim of rape in the San Lorenzo area this month. Il Giornale reports that a 30-year-old English woman who was in Rome training to be a teacher was raped by a North African man near the site where Desirée was killed on October 6th.
Follow Chris Tomlinson on Twitter at @TomlinsonCJ or email at ctomlinson(at)breitbart.com
http://feedproxy.google.com/~r/breitbart/~3/kZuUZTMAgHg/