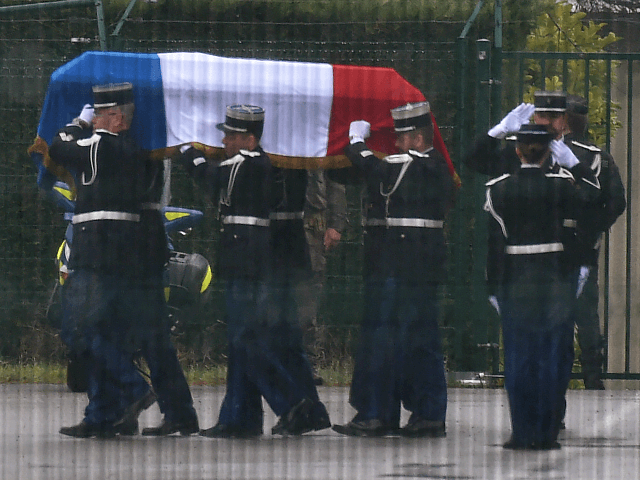 PARIS (AP) — Three people have been charged in France over an Islamic extremist's shooting rampage and supermarket hostage-taking earlier this year.
French regional media reported that the three are suspected of providing help to assailant Redouane Lakdim before his March attack in Carcassonne and the nearby town of Trebes. Four people were killed, including a police officer who traded himself for a hostage.
A judicial official said Saturday that the three were charged with criminal association with terrorists, and one was also accused of possessing arms in connection with a terrorist enterprise.
They were among six people arrested in raids this week. The other three were released. It was unclear why the arrests occurred so long after the attack.
Lakdim was fatally shot by police. His girlfriend was charged earlier this year.
France Terror: Hero Policeman Wounded After Trading Himself for Hostage Dies, Death Toll Rises to Four https://t.co/K0aR7FQdn4

— Breitbart London (@BreitbartLondon) March 24, 2018
Follow Breitbart London on Facebook:

 Breitbart London
http://feedproxy.google.com/~r/breitbart/~3/GF31epOiOMk/