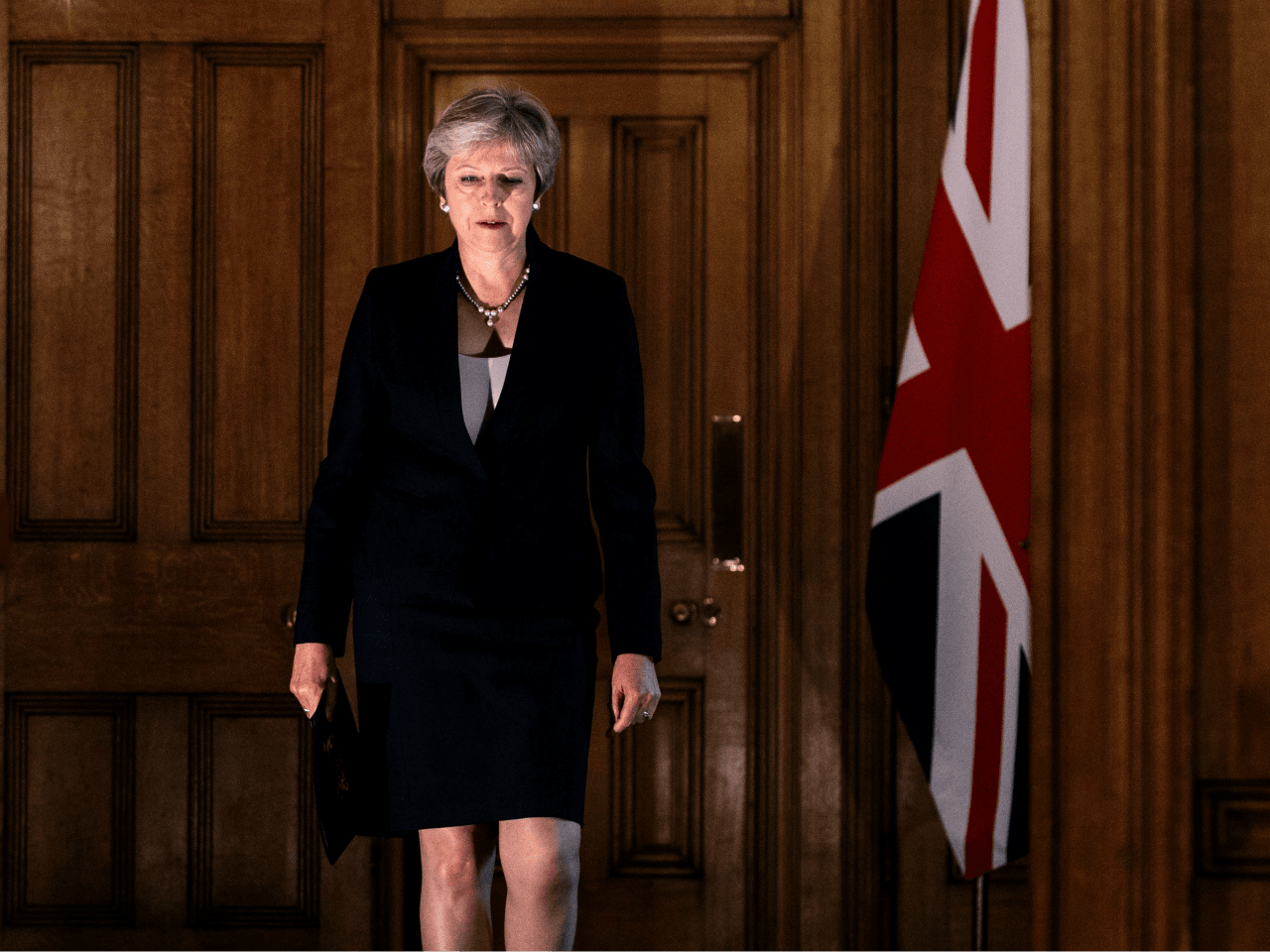 Theresa May's aides have begun contingency planning for a snap election in November to save her job and stop Brexit being blocked in Parliament.
The claim, reported in The Sunday Times, comes after Mrs May was "humiliated" at the European Union (EU) summit in Austria last week, with Brussels bosses rejecting her Chequers plan for a 'soft Brexit'.
The newspaper said that two senior members of Mrs May's Downing Street political team began "wargaming" an autumn vote to win public backing for a new plan after the rejection in Salzburg.
In a phone call on Thursday evening, one of them reportedly said to another Tory strategist: "What are you doing in November — because I think we are going to need an election."
Another member of the Prime Minister's inner circle is said to have told members of the Cabinet she is likely to stand down next summer in an attempt to deter them from resigning and trying to replace her now.
Mrs May currently leads a minority government in the Parliament and getting any form of Brexit though the lower house will not be easy, with most MPs having campaigned to stay in the Brussels bloc.
'We cannot accept anything that threatens the integrity of our union': Defiant PM May blasts EU attitudes to Brexit after difficult Salzburg meeting https://t.co/ZSEeK8BjcR

— Breitbart London (@BreitbartLondon) September 21, 2018
After the EU's rejection of Chequers, the aides reportedly want Mrs May to commit to a cleaner form of Brexit but believe the only way to win support for this in Parliament is to call the general election.
The aides say another general election is "the only way" to save Mrs May's premiership.
A Downing Street source hit back, saying: "It is categorically not true that No 10 is planning for an election or has held any meetings to discuss one."
The claims emerge as Labour leader Jeremy Corbyn says he plans to side with Tory Brexit rebels to force Mrs May into a general election as early as November.
He also told The Mirror he would back a second referendum to block Brexit if his party members got behind the idea.
"If this Government can't deliver Brexit then it must move over and have a general election," he told the paper.
"We could well be looking towards a general election and we are ready for it," he added on The Andrew Marr Show Sunday morning.
On the idea of a second referendum, @jeremycorbyn says: "Let's see what comes out of conference and then obviously I am bound by the democracy of our party." #marr pic.twitter.com/xff2Nimw84

— BBC Politics (@BBCPolitics) September 23, 2018
http://feedproxy.google.com/~r/breitbart/~3/8zlt5hO5-Mw/