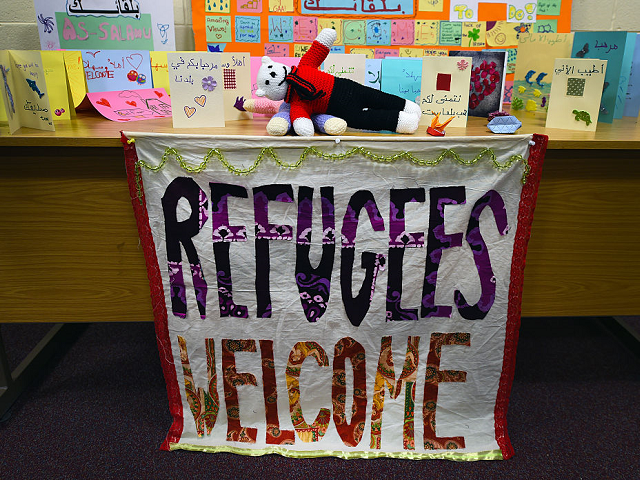 Syrian migrant children who access services in both the Republic of Ireland and Ulster in the United Kingdom could be disadvantaged by a full, no-deal Brexit, the Irish Examiner has claimed.
Charity workers who are presently free to bring migrants from eastern Europe, the Middle East, and Africa in and out of the United Kingdom at the land border with the Irish Republic at will are concerned they will lose that ability after Brexit.
The Irish Examiner reports:
Syrian refugee children who use services on both sides of the Irish border could fall victim to a no-deal Brexit, a charity has warned.

Youngsters from outside the European Union (EU) and suffering from severe trauma, abuse or substance abuse are cared for at residential homes on an all-Ireland basis to produce economies of scale.

They would not be covered by freedom of movement provisions which pre-date the EU and will ensure free passage of most people between Northern Ireland and the Republic after March's divorce.
Read more at the Irish Examiner 
The land border between the Irish Republic and the United Kingdom has been a source of constant attention during Brexit negotiations, leading some to claim it has been given more prominence than it is due as a means to derail talks.
Breitbart London reported in June on how the open border with the rest of the European Union, as it presently is, is used as a "back door" for illegal migrants. Dave Wood, a former Director-General of Immigration Enforcement said of the situation: "If there are weaknesses at Irish ports or Irish airports, they will exploit them and use them, because once you're into Ireland, effectively you're into the UK."
http://feedproxy.google.com/~r/breitbart/~3/qu1_6WG7N8k/