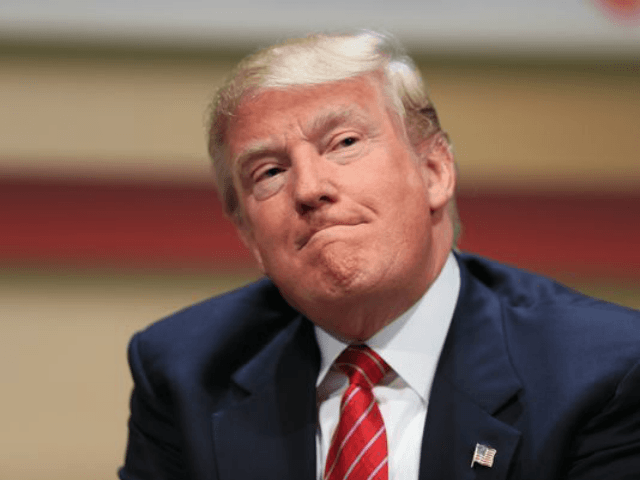 President Donald Trump is interviewing candidates to serve as his new chief of staff after announcing Saturday that General John Kelly would leave the position at the beginning of next year.
Anyone taking the job needs the unique qualifications for success in the Trump White House, including a willingness to fight, political knowledge, an understanding of policy, a good relationship with the family, and an understanding of how the president operates. They also need to look the part, as Trump typically wants someone from "central casting" who commands respect.
Currently, there is no obvious choice for the position after Vice President Mike Pence's chief of staff, Nick Ayers, surprised Washington by bowing out of consideration. That sends speculation about the job into high gear:
Here is what we know about the current candidates:
Rep. Mark Meadows:
The leader of the House Freedom Caucus, Meadows is a conservative warrior who relishes fighting with the establishment in Washington, DC. Trump grew to appreciate Meadows and his negotiating ability early in his administration. Meadows knows Congress and the legislative process. Choosing Meadows would send a message to officials in Washington that Trump is ready for war with not only Speaker Nancy Pelosi and the new Democrat majority, but the rest of the establishment.
Matthew Whitaker:
Whitaker is currently serving as acting attorney general until the Senate confirms Trump's choice of William Barr to take the job. A former college football player and U.S. attorney, Whitaker is tall and confident, possessing a booming voice and an aggressive demeanor. Choosing Whitaker would show that Trump is preparing for a legal battle with Democrat investigators and special counsel Robert Mueller.
David Bossie:
David Bossie is a favorite of Trump's outside supporters, as he has a longstanding relationship with the president that existed prior to the campaign. Never a darling of the Washington establishment, Bossie fought the Clintons for decades and ran the anti-Hillary operation at Citizens United before joining the Trump campaign as deputy campaign manager. Choosing Bossie would rally Trump's outside loyalists who feel that it is time for a true MAGA believer to run the White House.
U.S. Trade Representative Robert Lighthizer:
Currently leading Trump's ongoing negotiations with China, Lighthizer is already familiar with how the president operates and has a good rapport with the commander in chief. Trump needs a big victory with China. Choosing Lighthizer, who serves as his primary negotiator on trade, would send a message to the world that his administration will make the issue his primary focus as he approaches re-election in 2020.
Office of Management and Budget Director Mick Mulvaney:
Mulvaney remains a perennial candidate for any new job in the White House because he is competent in his current position and has the experience of working in Washington as a congressman. Sources familiar with his position say that he is not interested in the job, but that could change if the president wants him. If Trump wants a war with the administrative state, Mulvaney would be a good candidate.
Wayne Berman
Currently heading government affairs for The Blackstone Group, Berman is a longtime political operative who was an assistant secretary of commerce under President George H.W. Bush. He has plenty of Washington and campaign experience but is also a former lobbyist.
Former New Jersey Gov. Chris Christie:
Christie fans boost the former New Jersey governor every time that a position opens in the White House. It is unlikely that Trump will ever choose him as White House chief of staff or any other Cabinet position.
Treasury Secretary Steven Mnuchin: 
The Trump family likes Mnuchin, as he remains loyal to the president, but he does not want the job. Despite running the Treasury Department with confidence, Mnuchin does not appear to have the appetite for the daily battles in Washington.
http://feedproxy.google.com/~r/breitbart/~3/PlzyGiBWnpM/