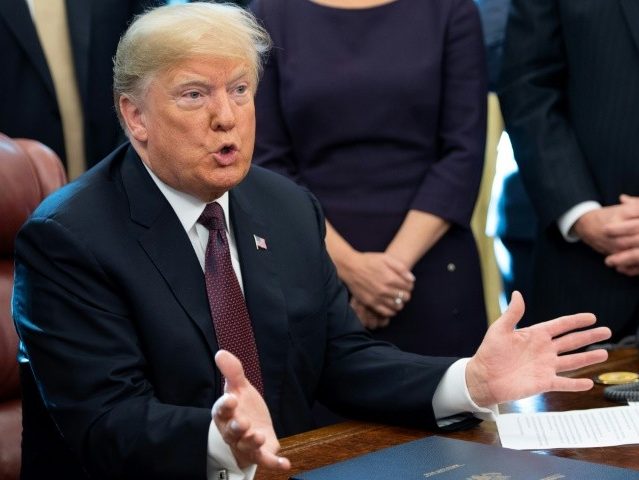 President Donald Trump shared his frustration with the Ninth Circuit Court on Tuesday, promising a "major complaint" against them.
"Well you go to the Ninth Circuit, and it's a disgrace, we're going to put in a major complaint," Trump said. "Because you can't win if you're us."
The president commented on the court as he left the White House to travel to his Mar-a-Lago resort in Palm Beach, Florida.
Trump noted his opponents always seemed to file every case against him and in his administration in the Ninth Circuit court.
"That's not law, that's not what this country stands for," Trump said.
Trump commented on the court after a district judge in San Francisco, appointed by former President Barack Obama, barred enforcement of the new asylum restrictions set by Trump's administration at the border.
Trump reminded reporters that many of the rulings that ended up in the Ninth Circuit, such as the travel ban, ended up at the Supreme Court and were overturned.
"It's not going to happen like this anymore," Trump said.
The president said he was optimistic that his asylum rules changes would win in the Supreme Court.
http://feedproxy.google.com/~r/breitbart/~3/6HIWKn3EwHI/