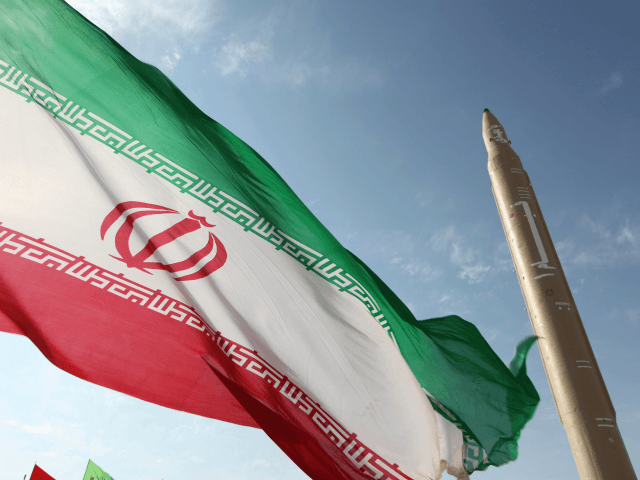 An Iranian Revolutionary Guards commander chose Thanksgiving to warn the U.S. its bases in Afghanistan, the UAE and Qatar, and U.S. aircraft carriers in the Gulf are within range of Iran missile strikes.
Amirali Hajizadeh, head of the Revolutionary Guards' airspace division, said Thursday Iranian missiles stand ready to respond if America uses military force against Tehran.
He singled out U.S. bases and aircraft carriers for special mention as possible targets, naming Al Udeid Air Base in Qatar, Al Dhafra base in the United Arab Emirates and Kandahar base in Afghanistan that host U.S. forces.
"They are within our reach and we can hit them if the Americans make a move. Our land-to-sea missiles have a range of 450 miles and the U.S. aircraft carriers are our targets." he said, according to Reuters.
Iran says its missile programme is purely defensive, but has threatened to disrupt oil shipments through the Strait of Hormuz in the Gulf if there was any U.S. threat to its seabound oil trade.
Last month U.S. Secretary of State Mike Pompeo dismissed Iran's claim to control shipping lanes in the Persian Gulf. He promised that the United States would continue to protect freedom of navigation in those international waterways.
The Islamic Republic of Iran does not control the Strait of Hormuz. The Strait is an international waterway. The United States will continue to work with our partners to ensure freedom of navigation and free flow of commerce in international waterways.

— Secretary Pompeo (@SecPompeo) August 27, 2018
U.S. Secretary of Defense Jim Mattis has also made it clear that Iran will not be allowed to interfere with international shipping.
Iran has threatened to close the Strait of Hormuz. They've done that previously in years past. They saw the international community put – dozens of nations of the international community put their naval forces in for exercises to clear the straits. Clearly, this would be an attack on international shipping, and – and it would have, obviously, an international response to reopen the shipping lanes with whatever that took, because of the world's economy depends on that energy, those energy supplies flowing out of there.
The Revolutionary Guards fired missiles at Islamic State terrorist in Syria last month after the Islamist group claimed an attack at a military parade in Iran that killed 25 people, nearly half of them members of the Guards.
It was the second missile attack by Iran inside a month, and came as tensions continue after renewed U.S. sanctions targeting Tehran's oil industry took effect earlier this month.
Follow Simon Kent on Twitter:

Follow @SunSimonKent

or e-mail to: skent@breitbart.com



http://feedproxy.google.com/~r/breitbart/~3/Rliq3RDrRfk/