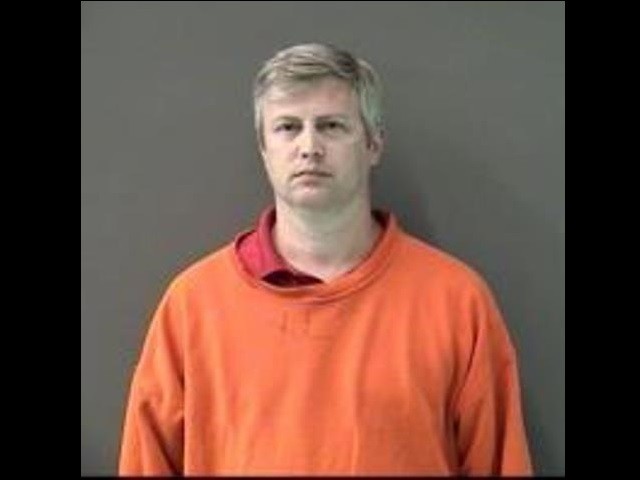 A former Texas kindergarten teacher received a 40 year sentence in state prison for molesting children in his classroom, specifically a six-year-old girl last year.
Thomas Lloyd Cannon was sentenced Friday to serve four decades behind bars on four, first-degree felony counts of aggravated sexual assault of a child and three second-degree counts of indecency with a child by contact.
Cannon, 42, was a teacher at Iduma Elementary School in the Killeen Independent School District until May 2017 when, originally, he was arrested and charged with the aggravated sexual assault of a child. At the time, the six-year-old student at the center of the sexual assault case told her grandmother that Cannon did "nasty things to me and my friend," according to KCEN. Reportedly, this included sexual intercourse, according to the arrest affidavit.
A detective with the Children's Advocacy Center later interviewed the girl. She described to him the graphic details of how Cannon sexually abused her at school. Subsequently, the kindergarten teacher was removed from the classroom. An investigation began on May 10, 2017. Killeen ISD immediately released a statement saying they "strongly condemned" the alleged misconduct. "If the allegations of misconduct in this case are true, we will support the strongest possible action against the teacher," said Superintendent John Craft. The parents of students in Cannon's class were personally called by school district officials. Days later Cannon was taken into police custody.
Cannon's multiple sentences will run concurrently, the result of a plea agreement reached between Bell County District Attorney Henry Garza and Cannon's defense attorneys, according to the Temple Daily Telegram.
In court on Friday, presiding District Court Judge Paul LePak made sure that Cannon understood the rights he forfeited by pleading guilty and waiving his rights to separate trials and to a later appeal. Cannon indicated he understood and decided to accept a plea deal instead of going to trial. LePak silently read the victims' impact statements, choosing not to read any of them aloud. Many of the families involved in this case were present in the courtroom and they were made aware that Cannon took a plea bargain.
Garza told the Telegram: "The District Attorney's office worked closely with the families of the victims in this case and they are happy with the outcome." He continued: "It was a priority for this office that the community is kept safe and the victims in this case will not be exposed to possible future trauma as a result of the court process.
However, the Bell County DA did not say how many child victims there were in this case or when Cannon might be eligible for parole.
Ironically, last year, Cannon's Iduma Elementary teacher webpage included a written message to the parents of his kindergarten students. It read: "Thank you for trusting me with your children's future. I hope I can help them shine a little brighter than when they first walked into my room."
Follow Merrill Hope, a member of the original Breitbart Texas team, on Twitter.
http://feedproxy.google.com/~r/breitbart/~3/0gyMgjtNbCU/