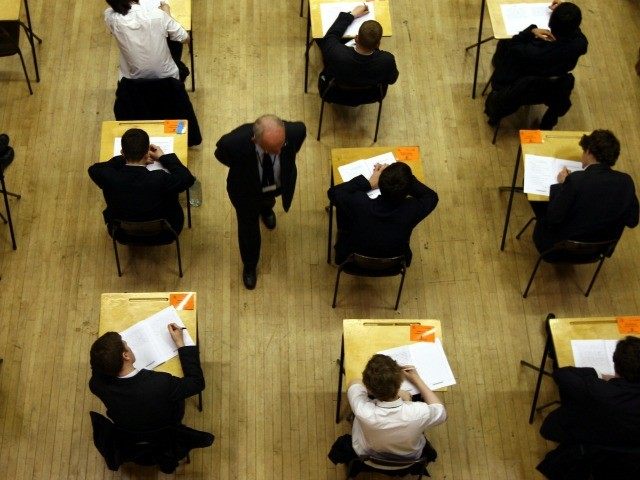 A former Texas teacher, accused of having an improper relationship with a female high school student, described the sexual misstep as a "moment of weakness," according to the probable cause affidavit in this case.
Over the weekend, Harris County authorities issued an arrest warrant for Matthew Taylor Moses, 28, who taught physical education at Klein Oak High School in the Klein Independent School District until last spring. He also served as a wrestling coach.
In early May, Moses resigned abruptly after allegations surfaced he became sexually involved with a 17-year-old female student, according to the affidavit.
Authorities believed the purported relationship "probably turned sexual after Spring Break of 2018″ in April. The court documents stated that Moses "had almost immediately taken an interest" in the teenage girl, a high school senior, in the 2017-18 school year. In a forensic interview, the girl told Klein ISD police investigators that, at the time of the first alleged sexual encounter, Moses "was comforting her about missing her ex-boyfriend" when "she pulled Defendant's penis out of his shorts and began performing oral sex on him."
The girl disclosed performing oral sex on Moses five times, according to the affidavit. She said three of these sex acts occurred in his classroom. She told Klein ISD police two of the sexual encounters took place in his car "while he was driving her home from school."
The high school senior told police the only person she discussed anything about the sexual relationship with Moses was a friend who lived in Kentucky. In turn, the friend went to her school counselor and divulged the details. The counselor reported the information about the inappropriate relationship. The 17-year-old's father received a report from Kentucky officials. He immediately contacted his daughter and Klein ISD administrators, according to the court documents.
On April 23, 2018, Moses failed to show up for work. Subsequently, Klein Oak High School Principal Thomas Hensley reached out to Moses and they met. Hensley confronted Moses over the sexual misconduct allegations. Initially, Moses denied having any illicit contact with the student, but the principal told Moses he had "incriminating text messages" between the teacher and the student. Moses then said he had a "moment of weakness" in allowing the 17-year-old to perform oral sex on him. Moses said it first happened on April 17 when the teenage girl remained in his classroom with him after class and during the lunch period.
Online records for the Harris County District Clerk's Office indicated that Moses was not in police custody as of Monday.
Regardless, the Harris County District Court already set the conditions of his bond. Among them, Moses may not have any contact with the teenager or anyone in her family, according to court documents. He may not go within 200 feet of any childcare facility, school, or home where the student or her family may attend or reside. Likewise, he cannot have any contact with anyone under the age of 17 or be within 1,000 feet of any premises where children gather such as schools. Additionally, Moses cannot access the internet using any device, including a cell phone with internet capability. He also must surrender his passport.
Follow Merrill Hope, a member of the original Breitbart Texas team, on Twitter.
http://feedproxy.google.com/~r/breitbart/~3/tQ3ql-XiwnQ/