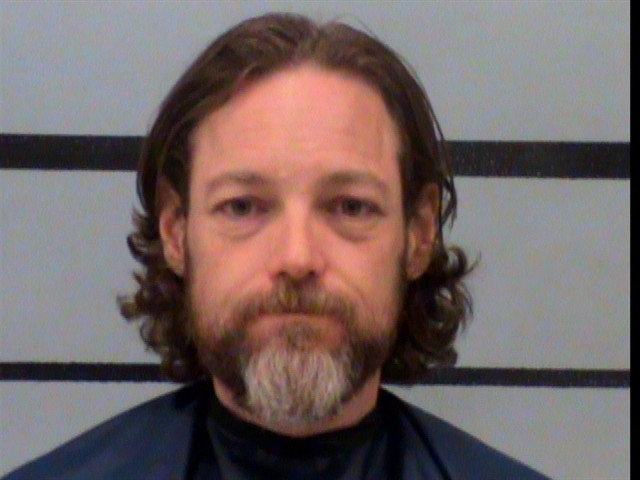 A West Texas high school art teacher accused of bedding a 16-year-old female student told the victim's mother "I am not a predator," according to federal prosecutors.
Scott Riley Hall, 40, was taken into custody Monday by agents with the FBI. He faces two federal charges, for enticement and attempted enticement, as well as one state count for an improper relationship between an educator and a student.
According to information released Wednesday by the U.S. Attorney's Office for the Northern District of Texas, Hall taught art at Coronado High School in Lubbock. He and the 10th grade girl purportedly had sexual intercourse for the first time in August at her home. However, the non-sexual relationship began earlier when the alleged victim confided in Hall about a difficult situation she encountered at school last year.
KCBD reported the mother gave Hall and his wife a key to their apartment as they were family friends, according to the criminal complaint. Hall asked the mother for permission to take the juvenile to church with him and his wife. He also took the girl to Palo Duro Canyon in the Texas Panhandle where he and the 16-year-old allegedly discussed furthering their relationship. The girl later told investigators their interactions turned sexual on the day before school started this year.
Apparently, the girl's mother got wind of the relationship in September. She told detectives that a maintenance worker saw her daughter holding hands with an older man. The mother also stumbled upon inappropriate emails between Hall and the 16-year-old, according to the U.S. Attorney's Office.
"I love touching you," wrote Hall in an email. "One of these days, we are going to spend hours watching movies and rolling around in bed."
In another, he said: "Seeing you (even briefly), dreaming of the next time, and reminiscing about the last time. These things make me sad too but they help me cope until we are just together. "
A third email read: "I'll see you at school soon. I love you my dear."
According to the warrant, the 16-year-old finally told her mother she and the art teacher had sex. The mother confronted him, demanding he cease all contact with her daughter.
"I am not sure of what you believe happened," Hall followed up by text message, "but my fault was caring too much in the wrong way."  He said he "never wanted to hurt anybody" and only ever wanted to be her "art dad," although he realized it was a "huge mistake." He called his actions "misguided affection."
Hall then texted: "I am not a predator."
He pleaded: "I will do anything you ask to keep this from being a legal or professional situation. I will truly do anything at all."
In another message, Hall said: "I feel like an awful human being and I cannot express how sorry I am." He told the girl's mother he was doing some "major soul searching and correcting myself."
During recent police questioning, Hall admitted he developed "strong feelings" for the girl and agreed the relationship was "inappropriate." Hall divulged he deleted most of the emails because he did not want his wife to find out about the relationship, according to KCBD.
On Wednesday, Nancy Sharp, the spokeswoman for the Lubbock Independent School District, said administrators first learned about this investigation on October 1 and immediately placed Hall on administrative leave. She stated that the charges against the teacher were filed Wednesday morning.
Hall remains in the Lubbock County Detention Center on $100,000 bond. If convicted on the federal charges, he faces up to life in prison. The state charge carries a sentence of two to 20 years behind bars.
The FBI's Dallas Field Division, the Lubbock Police Department, and the Lubbock ISD Police Department investigated this case.
Follow Merrill Hope, a member of the original Breitbart Texas team, on Twitter.
http://feedproxy.google.com/~r/breitbart/~3/5yKhE2mKNG0/