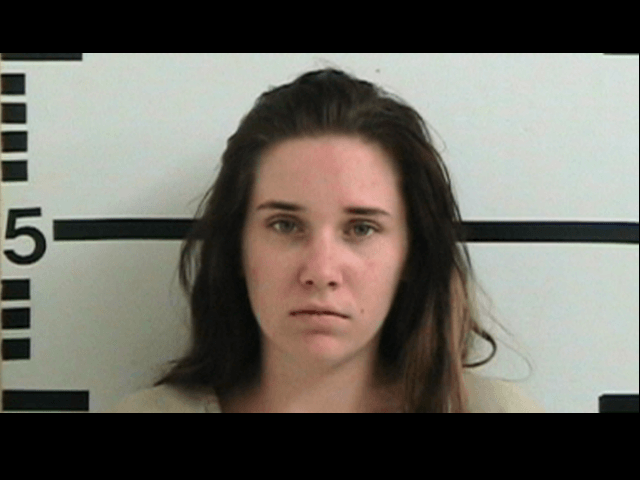 A Central Texas mother pleaded guilty Monday to four felony charges in connection with the deaths of her two infant daughters. Last year, she was accused and then indicted by a grand jury after leaving the babies in a hot SUV for more than 10 hours.
Amanda Kristene Hawkins, 20, will be sentenced on two counts of child endangerment and two counts of injury to a child. Kerr County District Attorney Lucy Wilke said on Monday. Hawkins may face up to 40 years in prison, according to Hill Country Breaking News.
In 2017, Hawkins was accused of leaving her daughters, one-year-old Brynn Hawkins and two-year-old Addyson Overgard-Eddy, in her SUV on the night of June 6. Reportedly, the infants remained in the vehicle from 9 p.m. to noon the next day. Hawkins, who was 19-years-old at the time, remained inside her Kerrville home with several visiting friends, according to court documents.
The San Antonio Express-News reported that these guests appealed to the young mother to bring the babies into the house, according to Kerr County officials. Allegedly, Hawkins instead responded: "They'll cry themselves to sleep."
Authorities believed that one of Hawkins' friends, Kevin Franke, then 18-years-old, slept inside the vehicle that night with the two babies. Apparently, there was not enough room for him to sleep inside the residence. The following morning, on June 7, he closed the car windows and turned off the engine before going into Hawkins' home around 8 a.m., according to court records. Franke claimed he did not know the infants were still in the SUV when he went into the house, leaving the girls unattended. Several hours later, the babies were discovered in the vehicle. They were still alive but in grave condition, according to officials. Hawkins rushed her daughters to a Kerrville hospital.
Authorities said Hawkins initially claimed her daughters collapsed during a local park outing. Kerr County Sheriff Rusty Hierholzer said an investigation revealed Hawkins' alleged account of the incident was false. On June 8, the girls died at University Hospital in San Antonio, roughly 65 miles from Kerrville.
In August 2017, a Kerr County grand jury indicted Hawkins on the four felony charges associated with her daughters' deaths. At the time, Hawkins was separated from husband Isaac Hawkins, the biological father of the deceased one-year-old.
The Express-News reported that Hawkins' mother, Alisha Eddy, said her daughter would never intentionally harm the babies. "People are out there condemning, judging and lying when they don't know what they are talking about. There's more to the story," said Eddy. "She loved those babies more than anything."
On Monday, the Kerr County DA said the judge will determine Hawkins' sentence at a December 12 hearing. "The judge will decide her punishment and he has the full punishment range, which is two to 20 year in each case," said Wilke. She added that only two of the charges are eligible for concurrent sentences.
Franke, the alleged accomplice, pleaded not guilty in April 2018 to two counts of manslaughter, two counts of injury to a child, and two count of child endangerment. His trial is set for January 22, 2019, also in Kerr County.
Follow Merrill Hope, a member of the original Breitbart Texas team, on Twitter.
http://feedproxy.google.com/~r/breitbart/~3/ehOrY3TW3gY/