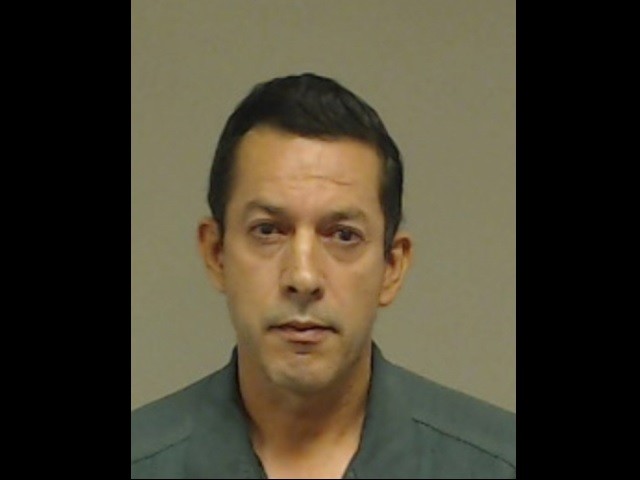 A North Texas mother was horrified when she returned from a night out and, allegedly, caught the babysitter committing a sex act on her three-year-old daughter, say police.
Anna police arrested James Delavega, 50, on Wednesday. They charged him with super aggravated sexual assault of a child, a first degree felony. Officers said that the victim's mother and her female friend went out together on Tuesday night. The friend was Delavega's daughter. They asked him to babysit their children, a total of three youngsters, according to CBSDFW.
Detectives said the babysitting took place at the friend's home in Anna, a suburb roughly 40 miles north of Dallas. Later, the women returned to the house and contacted police alleging they caught Delavega in the act of sexually assaulting the three-year-old girl.
When officers arrived on scene, they brought in investigators who determined there was "enough probable cause to believe he committed the act we were being told about," according to the Dallas CBS affiliate. Anna Police Chief Jeff Caponera declined to comment on what specific sex act the suspect performed on the child. He only described it as "quite honestly, disgusting."
The Anna Police Department announced Delavega's arrest in a tweet that began: "While you were sleeping." It stated that Delavega was "arrested for committing sexual acts on a three-year-old child he was babysitting in Anna." The tweeted ended with the comment: "Another child predator taken off our streets by the efforts of your Anna Police Department."
While you were sleeping…
James Delavega, a 40-year-old resident of Plano, was arrested for committing sexual acts on a three-year-old child he was babysitting in Anna. Another child sexual predator taken off our streets by the efforts of your @AnnaTXpolice department. pic.twitter.com/dNsaDGZcZH

— Anna Texas Police (@AnnaTXpolice) September 26, 2018
The tweet contained an error regarding Delavega's age, which they corrected when posting about the arrest on the Anna Police Department Facebook page.
Anna's police chief said they conducted tests for physical evidence to support the sexual assault allegation, using Sexual Assault Nurse Examiner (SANE). These are forensic registered nurses specifically trained to administer sexual assault evidentiary exams for rape victims. Although Caponera said the department had not yet received SANE's test results, he believed there would be "substantial evidence to confirm our suspicion" regarding the sexual assault of the toddler.
Additionally, Anna police are working with the Collin County Children's Advocacy Center as well as the Plano Police Department because Delavega is a Plano resident.
Super aggravated sexual assault of a child is a more serious crime than aggravated sexual assault. If convicted, Delavega will face a minimum sentence of 25 years. In 2007, Texas enacted House Bill 8, the state's version of Jessica's Law. It created two new offenses — continuous sexual abuse of a young child and super aggravated sexual assault of a child — and increased minimum penalties in sexual assault cases with very young children. The maximum sentence for this offense is 99 years or life in prison.
Collin County Jail records show Delavega remains in custody. Bail does not appear to be set yet.
Follow Merrill Hope, a member of the original Breitbart Texas team, on Twitter.
http://feedproxy.google.com/~r/breitbart/~3/dSLjdt-VJGY/