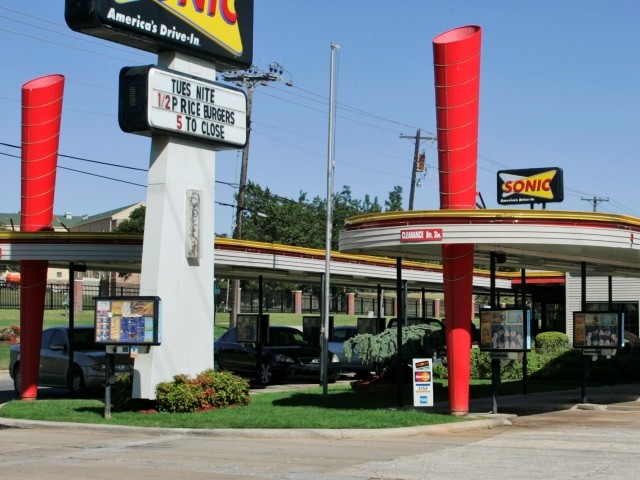 Texas police officers arrested three employees of a Sonic Drive-In Thursday night after a local family allegedly found an ecstasy pill in the wrapper of their four-year-old son's hamburger. The family made the discovery before the child could consume the pill.
A family in Taylor, Texas, went to their local Sonic Drive-In Thursday night for a family meal. When the order arrived, their 11-year-old daughter unwrapped her younger brother's hamburger and discovered a pill. The daughter initially believed it was a piece of candy, but the parents became concerned and investigated, KXAN reported.
The family drove to the police department to report their findings. Taylor police officers conducted a field test on the pill and determined it was ecstasy.
"Of course when they [the family] came to the police department, they were very upset, and we understand why," Taylor Police Chief Henry Fluck told the local NBC affiliate.
Officers went to the Sonic to investigate and took three employees into custody.
Police discovered two of the employees had outstanding arrest warrants. The manager, Tanisha Dancer, had an outstanding warrant for an alleged felony theft in Guadalupe County, officials stated. During her booking, a female correctional officer allegedly discovered three ecstasy pills hidden in her clothing.
Police took Jonathan Roberson into custody for four outstanding warrants from Travis and Brown Counties. Those warrants were for allegations of theft by check, driving with an invalid license, and a bond forfeiture.
Taylor police arrested the third employee, Jose Molina, for possession of marijuana.
Chief Fluck told the local news outlet that his department contacted the Texas Department of Health, the owner of the Sonic franchise, and Sonic's corporate office about the incident. An investigation as to how the pill allegedly ended up in the four-year-old boy's burger is ongoing.
The Taylor Police Department announced they did not believe there was an ongoing threat to public health and safety after taking the three Sonic employees into custody.
Bob Price serves as associate editor and senior political news contributor for Breitbart Border/Cartel Chronicles. He is a founding member of the Breitbart Texas team. Follow him on Twitter @BobPriceBBTX and Facebook.
http://feedproxy.google.com/~r/breitbart/~3/buGJ86nwCvA/