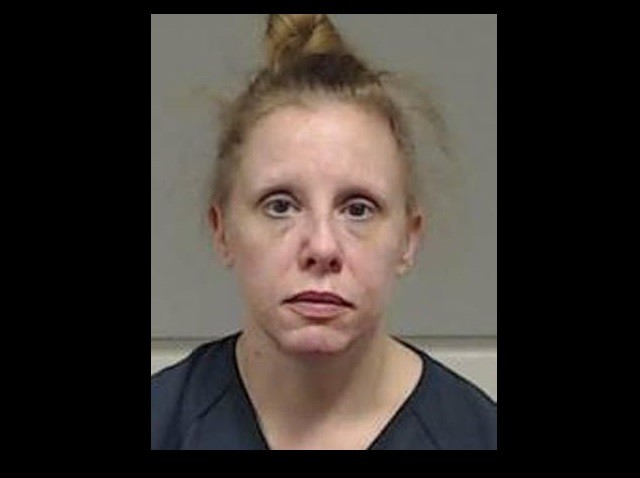 North Texas police arrested a daycare worker who, allegedly, injured several infants, one of whom is a two-month old boy. Reportedly, this baby had a dozen fractured bones.
Jessica Joy Wiese, 44, worked at the Joyous Montessori daycare location in McKinney until her arrest Tuesday when she was charged with two third degree felony counts of injury to a child. Her bail was set at $75,000. Collin County jail records showed that, as of press time, she remained in police custody.
Allegations against Wiese erupted when parent Ariel Murphy said she noticed a "severe bruise" on the body of her two-month-old son Kairo last Tuesday night. She and husband Donovan Grant went to the daycare the next morning to ask about the disturbing mark. Murphy told KDFW she did not "buy" the daycare's explanation that the injury was the result of a "rough diaper change."
Murphy said she immediately took the baby to the emergency room where she learned he had 11 bone fractures on his tiny body including breaks to his ribs, ankles, and femur, as well as a 12th injury on his wrist which doctors described as a healing fracture, according to KDFW.
Officers with the McKinney Police Department believed Wiese was responsible for the baby's broken bones. Investigators indicated there were, at least, two more potential infant victims. Detectives said they have been contacting parents of young children who were in Wiese's care at this daycare between May 2016 and December 2018.
Murphy and Grant said they viewed related surveillance video. "I don't want to say anything until it's released, but it's pretty graphic footage," stated Grant.
The Dallas Morning News reported Joyous Montessori called the situation "unfortunate." They confirmed terminating Wiese immediately "upon the discovery of the information" and said they are cooperating with local law enforcement in the investigation.
"Jessica Joy Wiese passed all background checks and has no prior history which would lead us to believe she could be capable of something like this," said Joyous Montessori in a statement.
The McKinney location had no violations in the the past three years of inspections, according to the Texas Health and Human Services Department.
KTVT spoke to Wiese's adult son Nick, who voiced "shock" over the accusations made against his mother. "It doesn't make any sense at all," he said. "All I ever hear about is the projects she does with the kids at school. She connects with them on a personal level. She tells me about the things they do, and I would never expect anything of the sort."
Still, Murphy called what happened to her son, "devastating." She said: "It's like you want to protect your kids so much and then when you think you're doing it or you have a school facility, a Montessori school that you trust. I don't have any words."
Montessori schools, founded on the child-centered pedagogical philosophies of namesake Maria Montessori, are a popular early childhood education choice among parents.
Follow Merrill Hope, a member of the original Breitbart Texas team, on Facebook and Twitter.
http://feedproxy.google.com/~r/breitbart/~3/XmXXSMpAies/